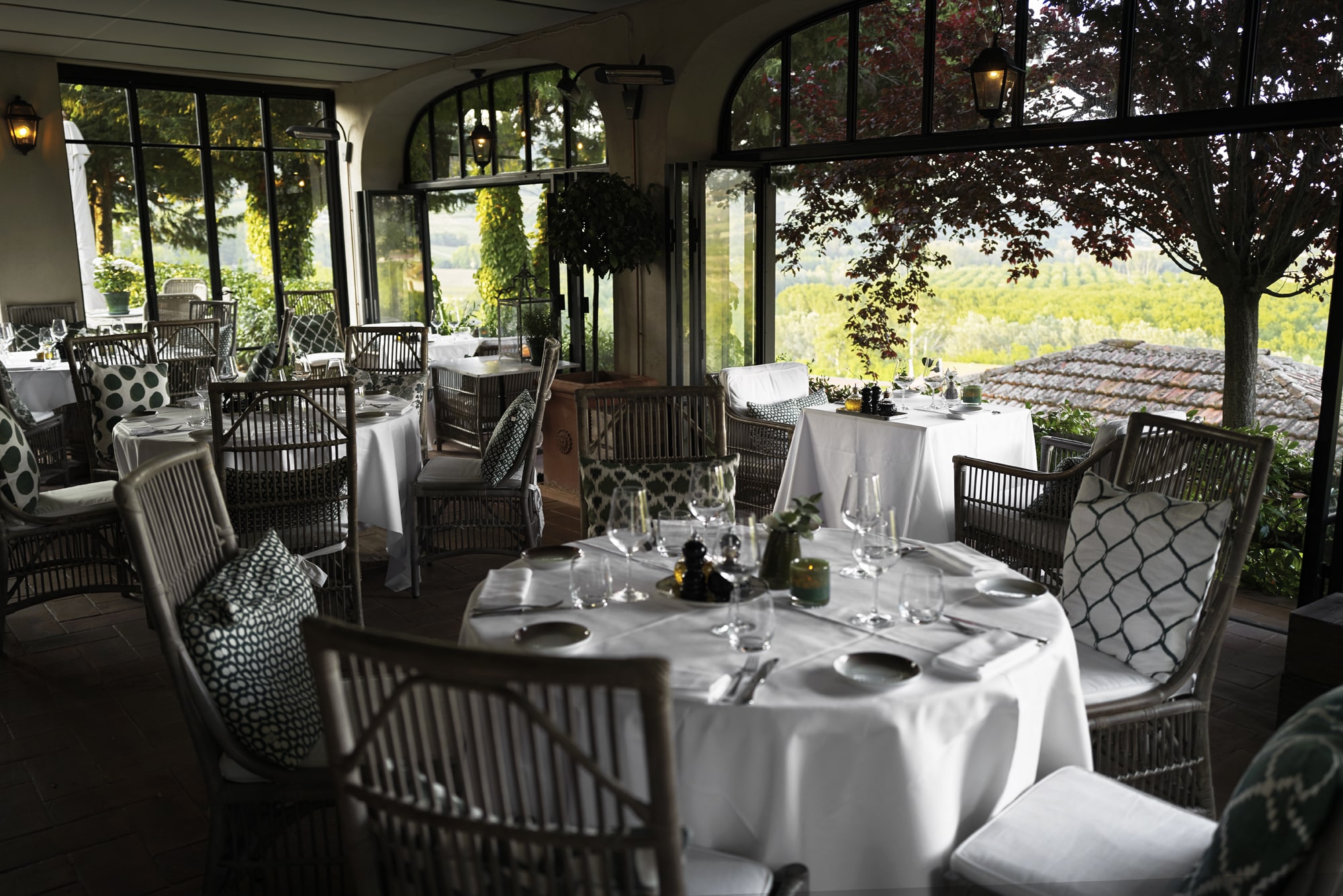 The heart of Villa La Madonna
LET US PRESENT TO YOU
La mamma
Valerica Borcea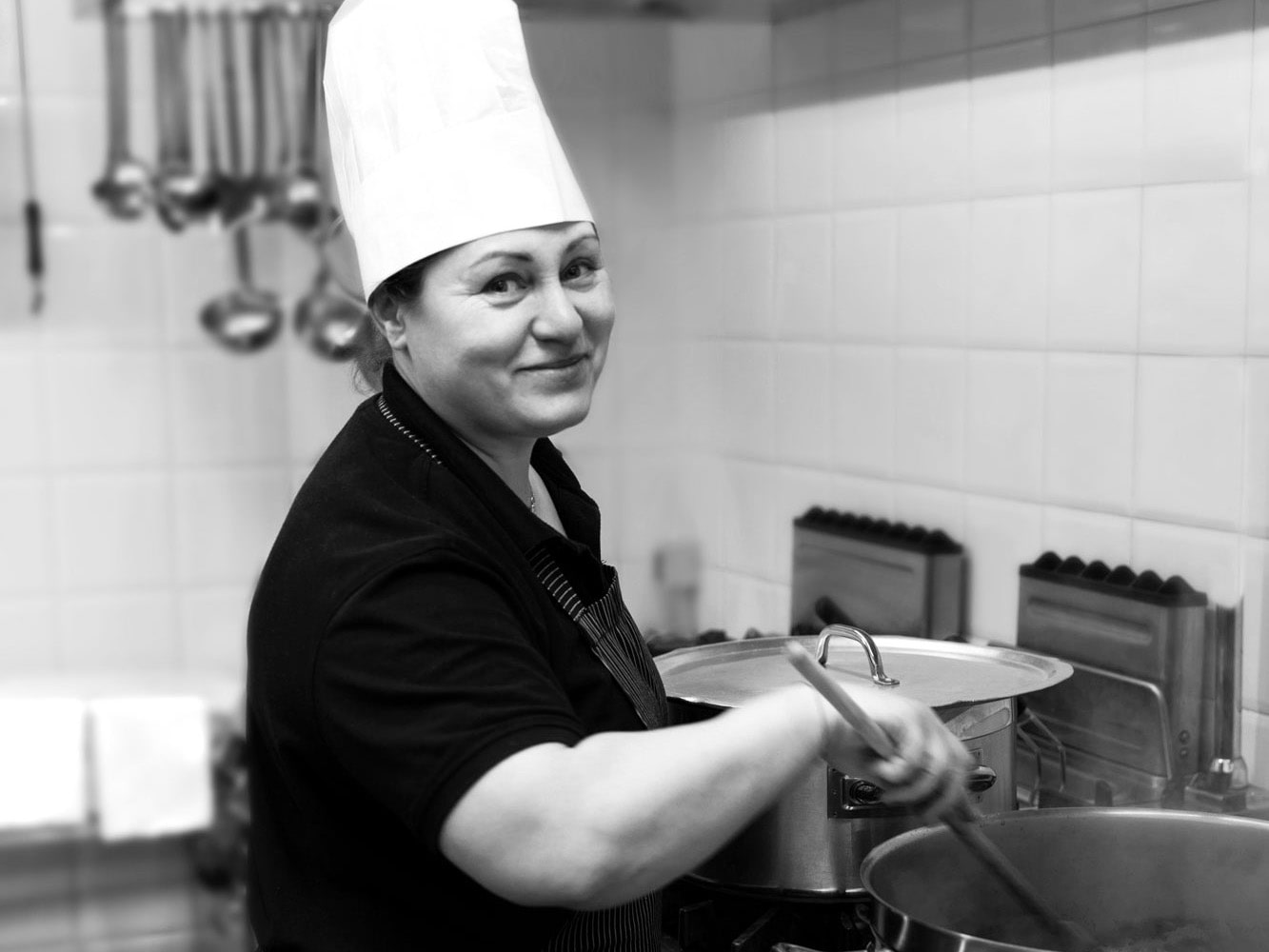 The kitchen at Villa La Madonna is the heart and soul of our hotel. And it's not hard to see why. When you think of Italy you think of food, tradition, and family. These are the three cornerstones of our kitchen. Together we take inspiration from the rich culinary history of Italy, look around us, and feel the famous agriculture of Piemonte and interpret that to our menu. Of course, you will find Piemontese classics like Vitello Tonnato, Peperone Ripieno, and Agnolotti al Plin on the menu, these dishes are the foundation, but we love to give it our Villa La Madonna touch. In this way, we celebrate the Piemontese slow food but in our own way. We take the time to appreciate the small things, and the details, and live to eat, not just eat to live.
"My team and I are proud to share with you carefully selected ingredients from local producers that celebrate the best of what each season has to offer. We have taken our time to perfect local recipes favoring slow cooking, consistency, and quality. All of our fresh pasta, bread, desserts, and sauces are made in-house with love and attention to detail. After years of cooking and living in Piemonte it is my sincere pleasure to share with you some of my favorite ingredients and recipes.
Welcome to our restaurant!"

Buon appetito!
It's with the greatest of pleasures we welcome you to our restaurant. At Villa La Madonna you can enjoy lunch or dinner in the easy shade inside our veranda with breathtaking views over the Bormida Valley, or outside at our leafy piazza. You are also welcome to have a bite or a drink by the pool in our lounge. We serve aperitivo, a selection of traditional and local delicacies at 18.30 every
day, dinner is served from 19.00.
Lunch 12:30 – 15:00
Aperitivo from 18:30
Dinner from 19:30 – 23:00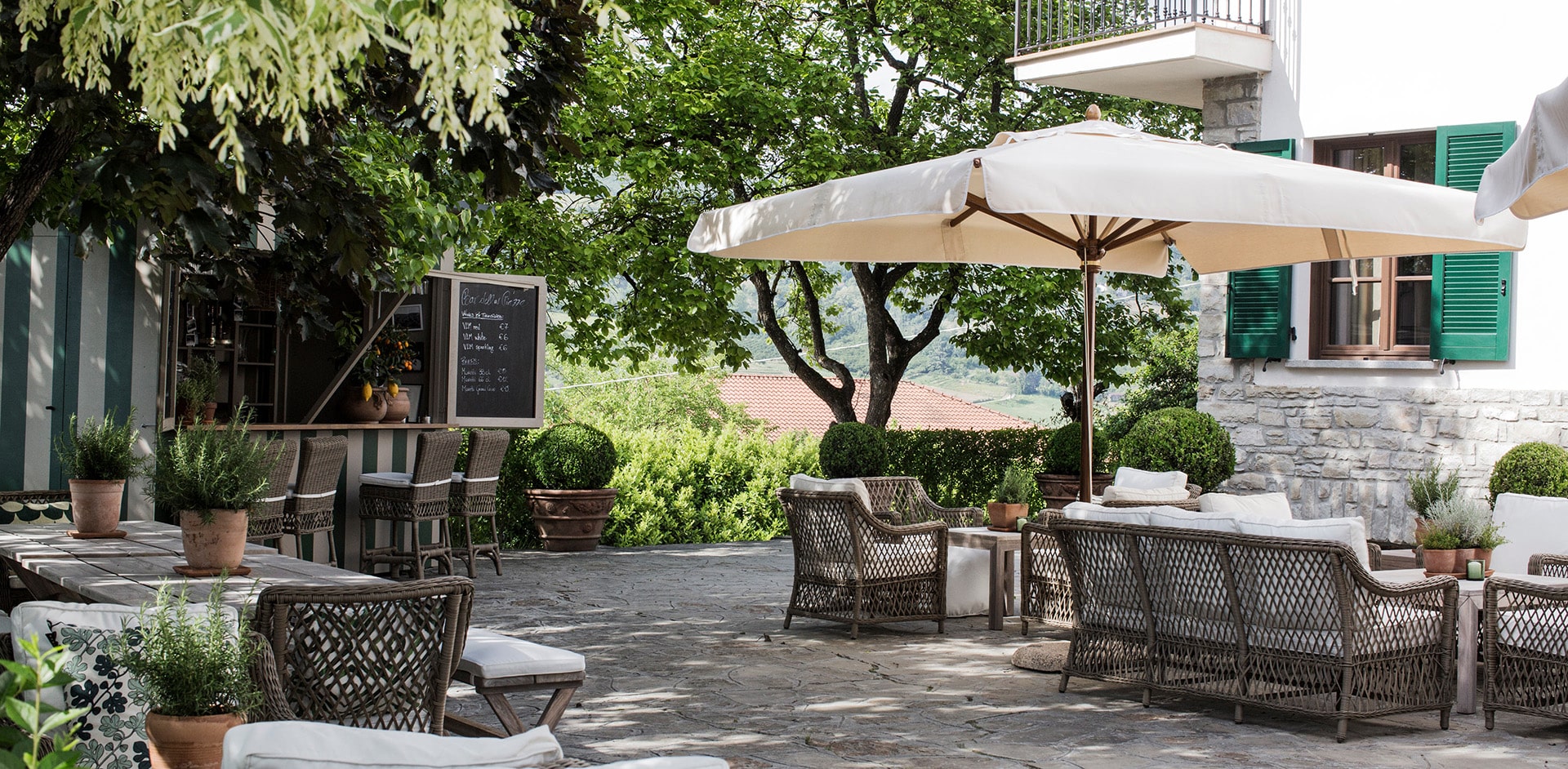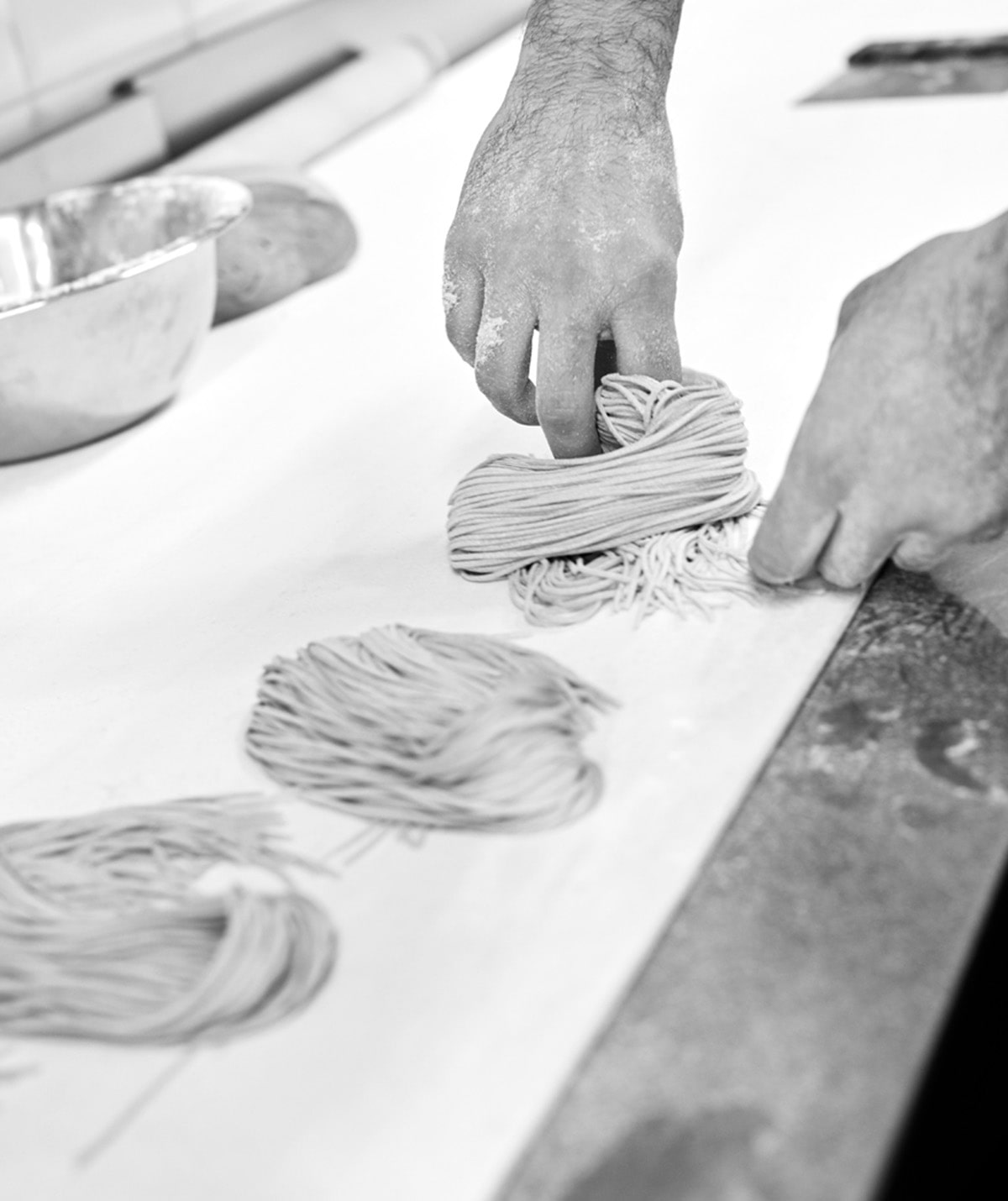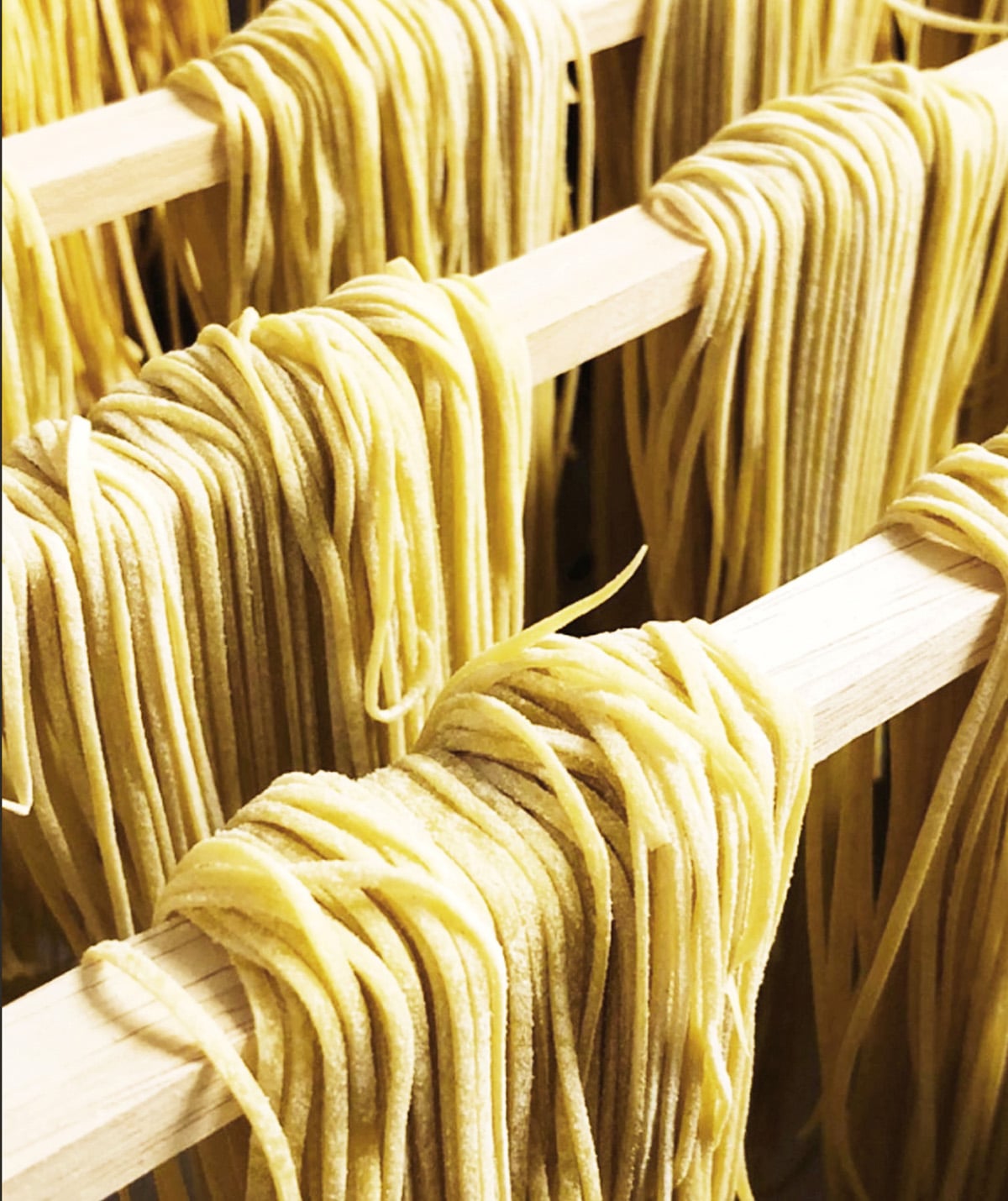 Take the chance to enjoy our Italian kitchen seated amongst
endless rows of vines or in our UNESCO-protected wine cellar.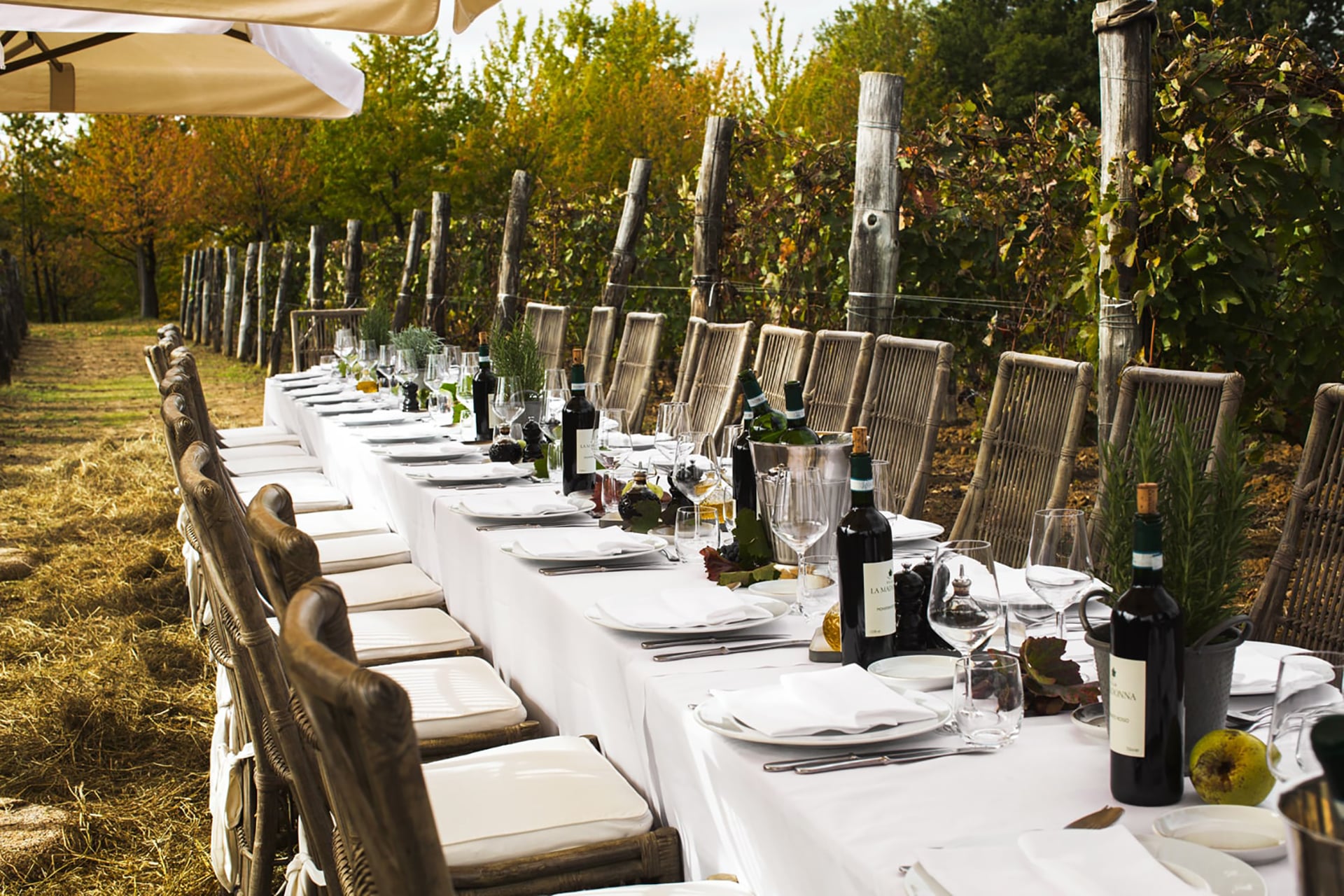 Private dinner in our wine cellar
Villa La Madonnas wine cellar was built in the 1600s already and cellars like ours can be found all over Piemonte on UNESCO's world heritage list. In the cellar, we have created a wine cave with over 500 labels, even more burning candles, and a big family-style marble table in the middle. Here you can enjoy a private candle-lit dinner among the bottles and get to hear a story or two from our sommelier about the rich area of Piemonte. This activity is suitable for a group up to six persons.