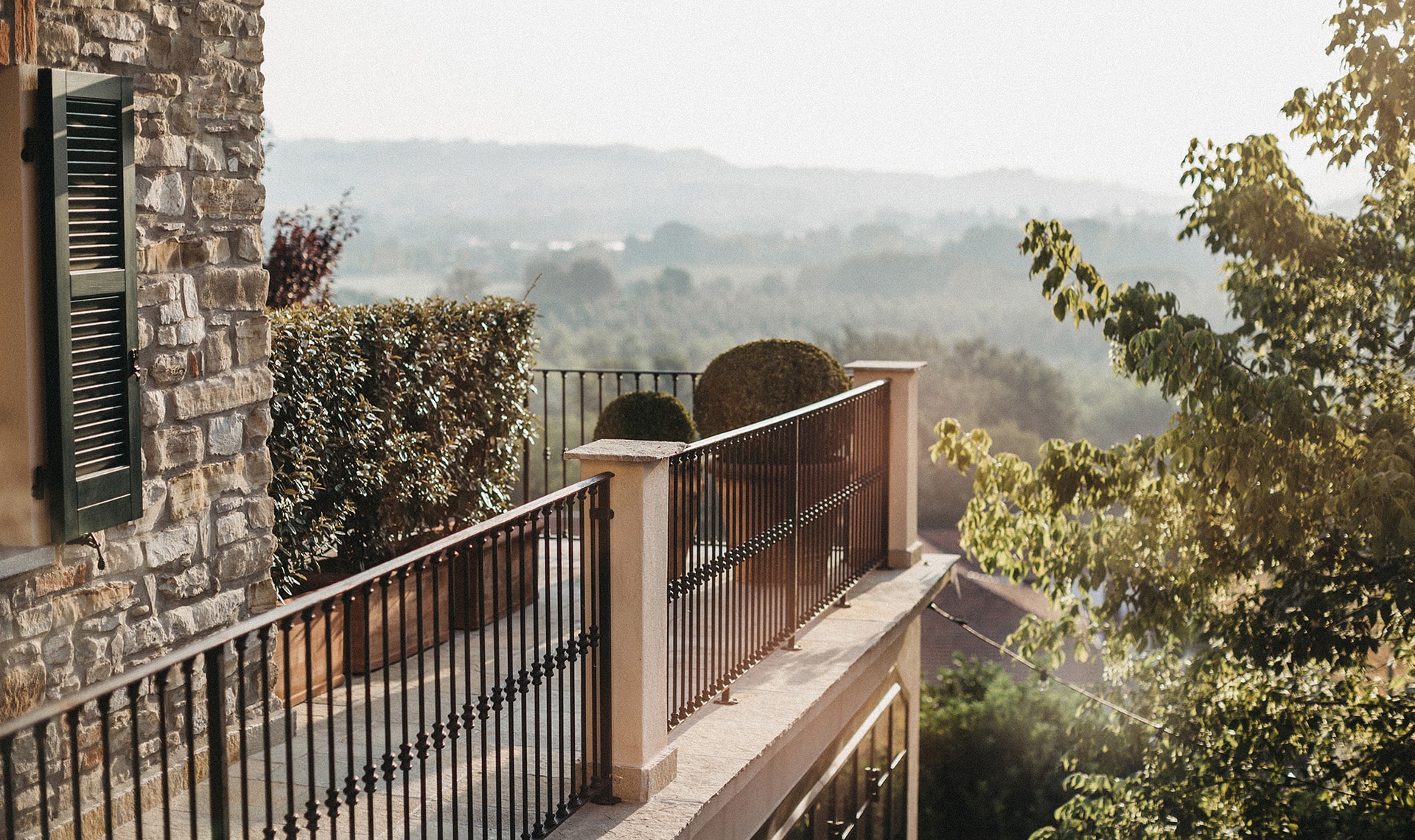 Boutique Hotel in the Italian countryside
Our rooms
Villa La Madonna has 18 individually decorated rooms, all with their own balcony or terrace with breathtaking views over the vineyard, garden, or Bormida Valley. Located in the Italian countryside, Villa La Madonna is the perfect place to enjoy quiet luxury living and slow food. All rooms have their own personality and style, in colors matching the Piemontese nature.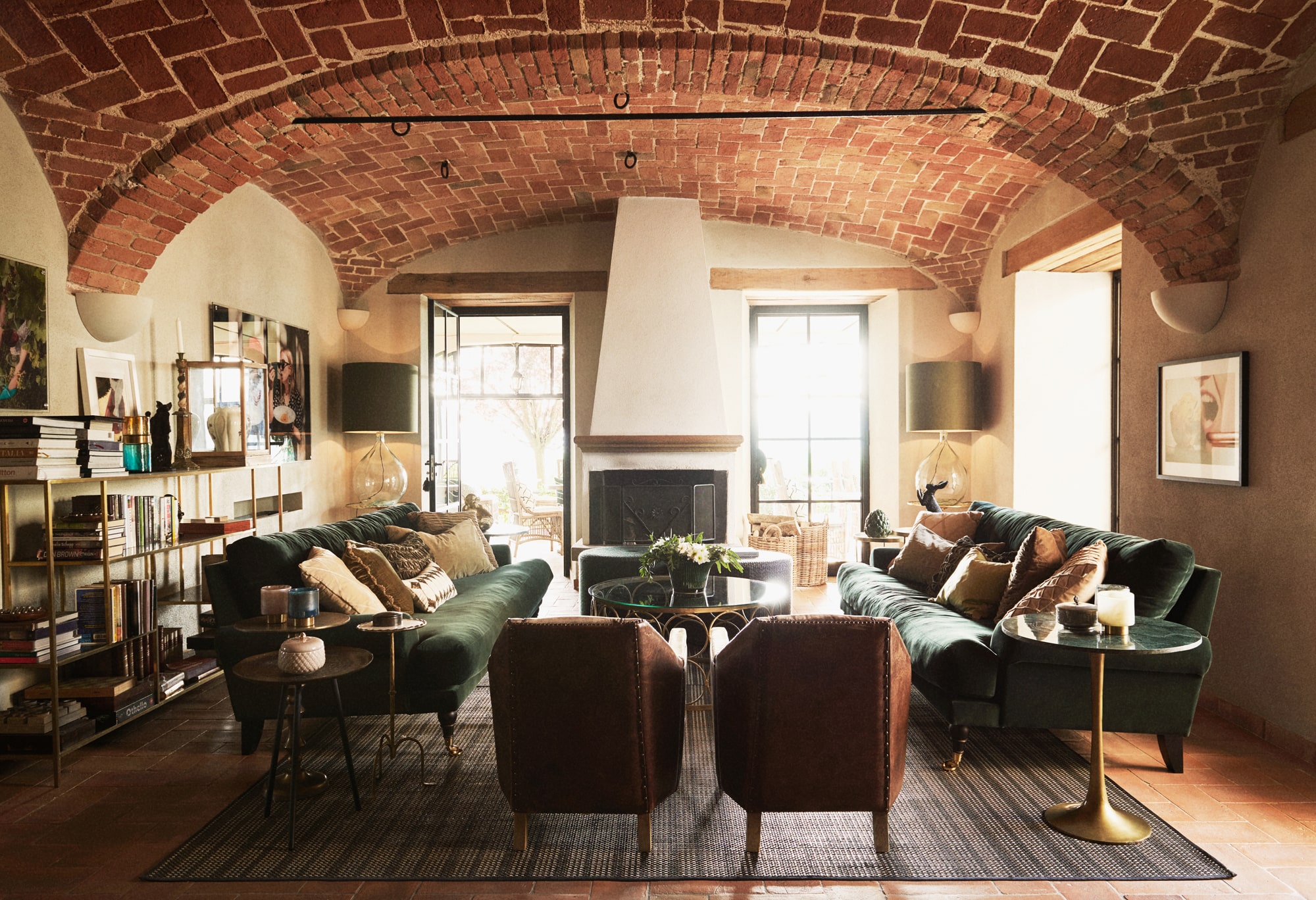 Who called aperitivo o'clock?
The piazza is the heart and soul of the Villa. This is where people gather in the morning for coffee, to read a book in the shade during noon, play cards post-lunch with a glass of Spumante, and of course enjoy aperitivo before dinner. If you are looking for a more casual spot to have a glass of wine or why not an Aperol Spritz in the afternoon, the pool bar is open until dinner time.
Aperitivo is to the Italians what shoes are to others – you could go without it, but do you really want to?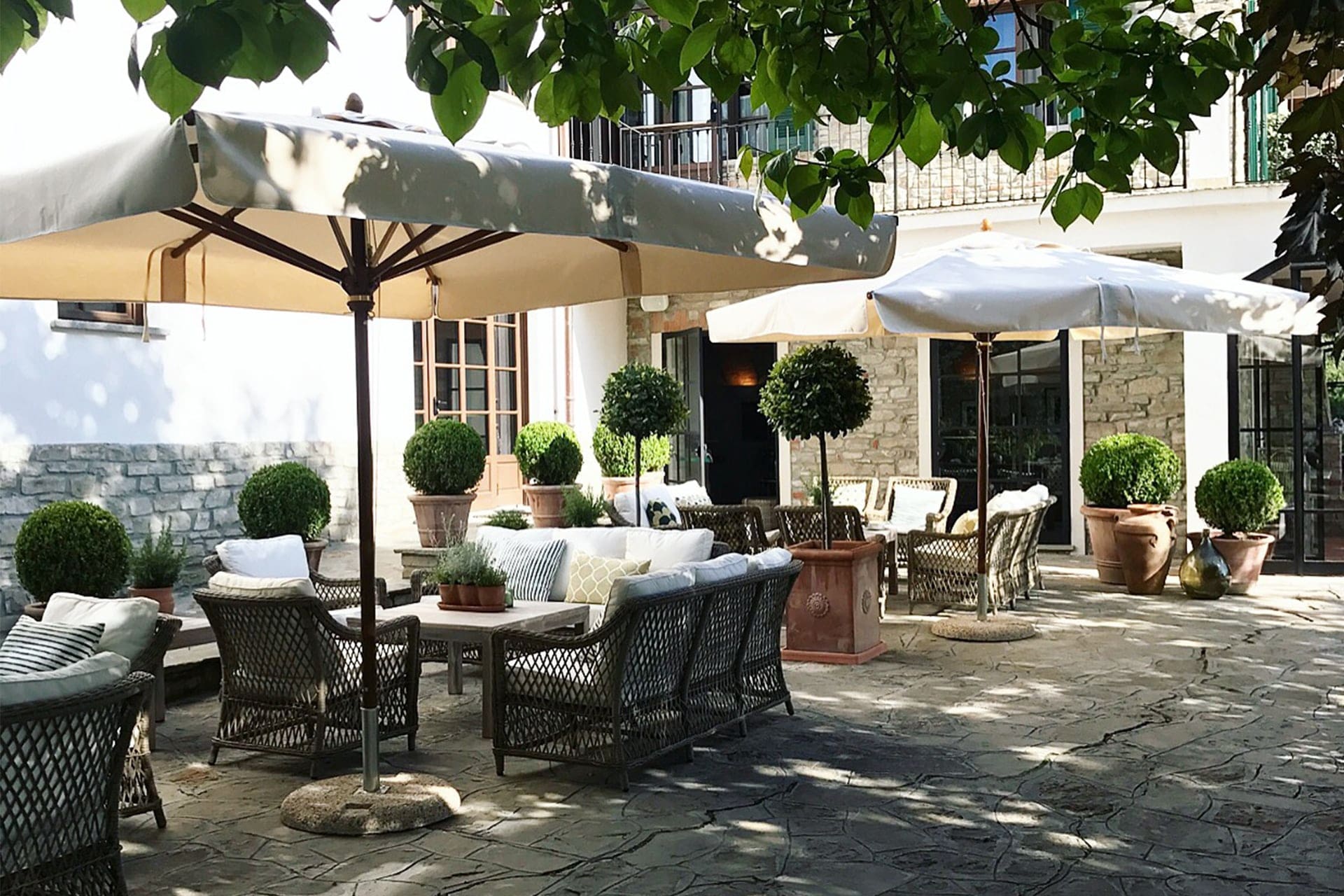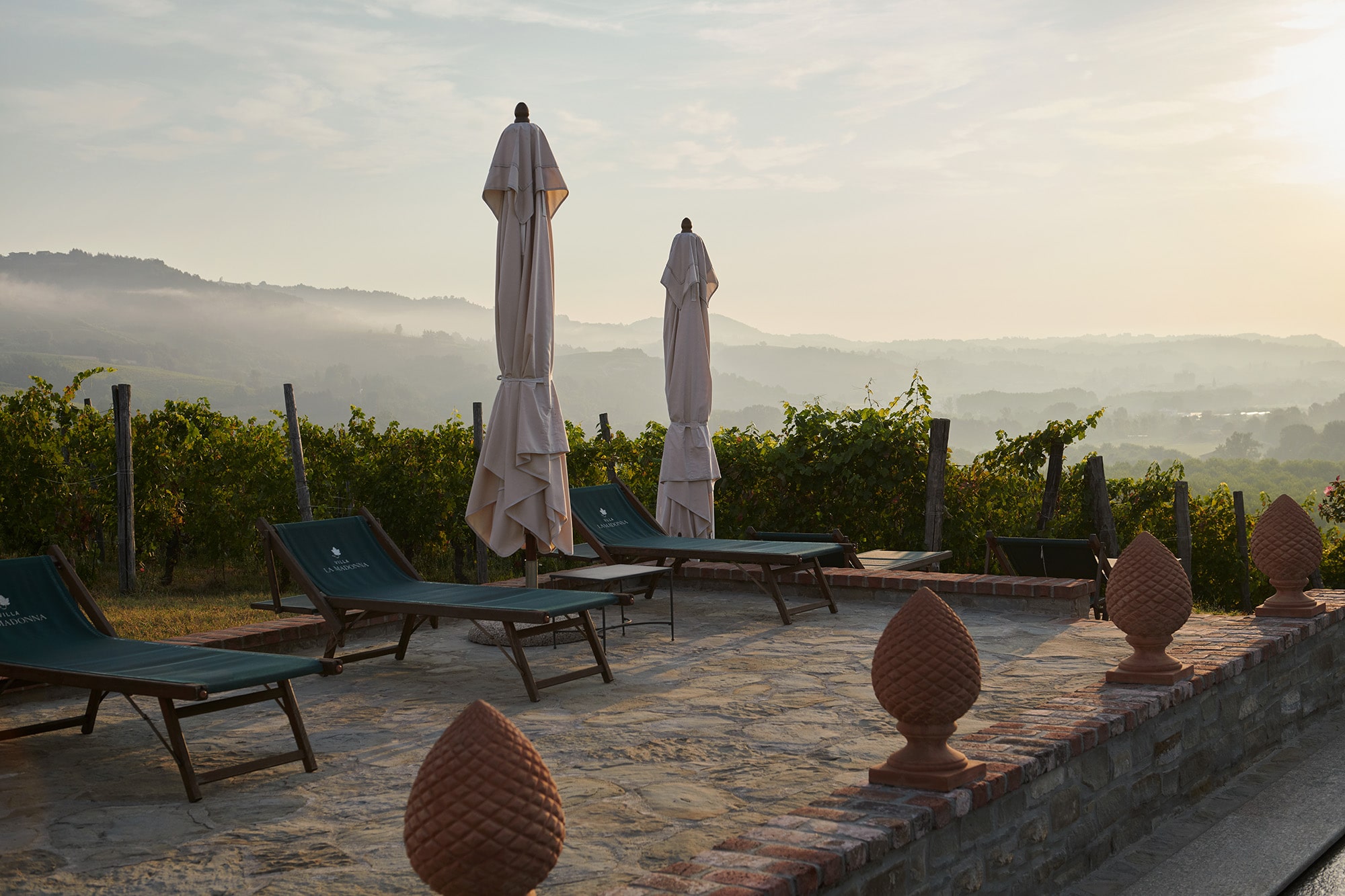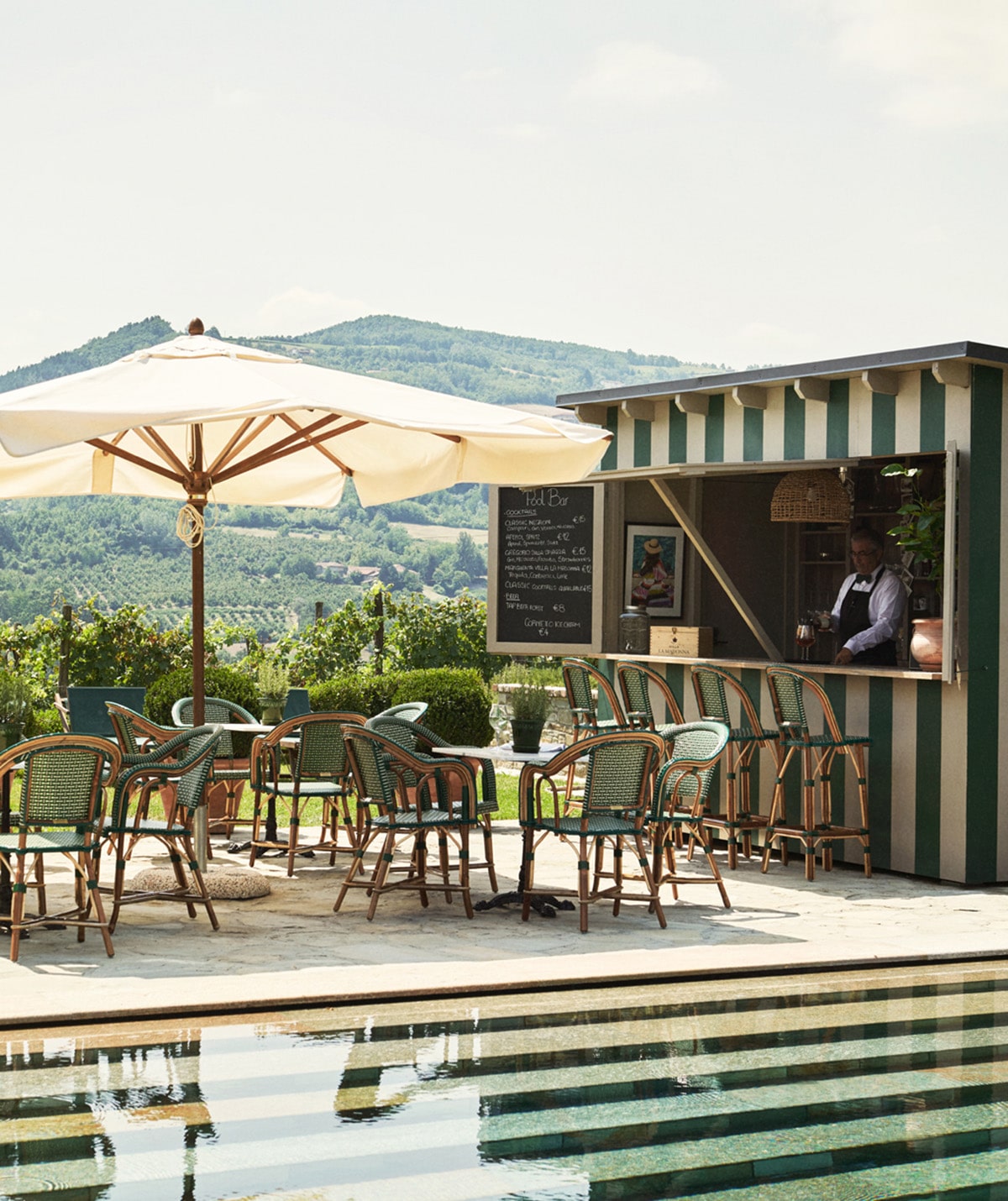 A boutique hotel on the countryside in Piemonte
with a personal feeling and impeccable design details.
Welcome to explore Villa La Madonnas' unique environment
and atmosphere dedicated to the region's rich culture.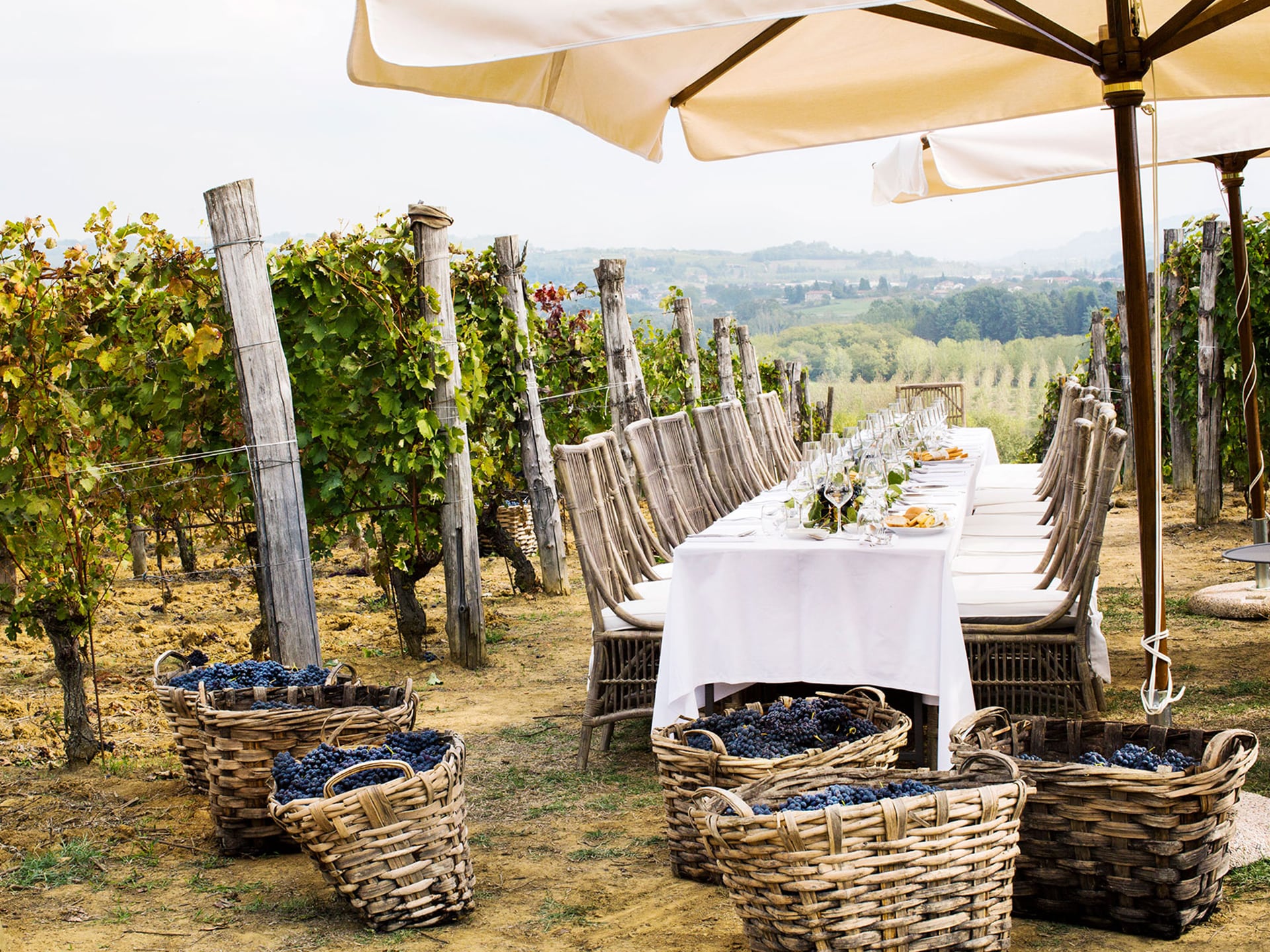 The Italian Kitchen
Simplicity, quality, craft, community, and respect for history are not just key components of slow food, they are also on which Villa La Madonna is built. Our restaurant combines traditional Piemontese food with classic Italian dishes (they're called classics for a reason) all under the direction of Valerica – our own La Mamma, and her team in the kitchen. Just add wine from our cellar and you have reached destination heaven.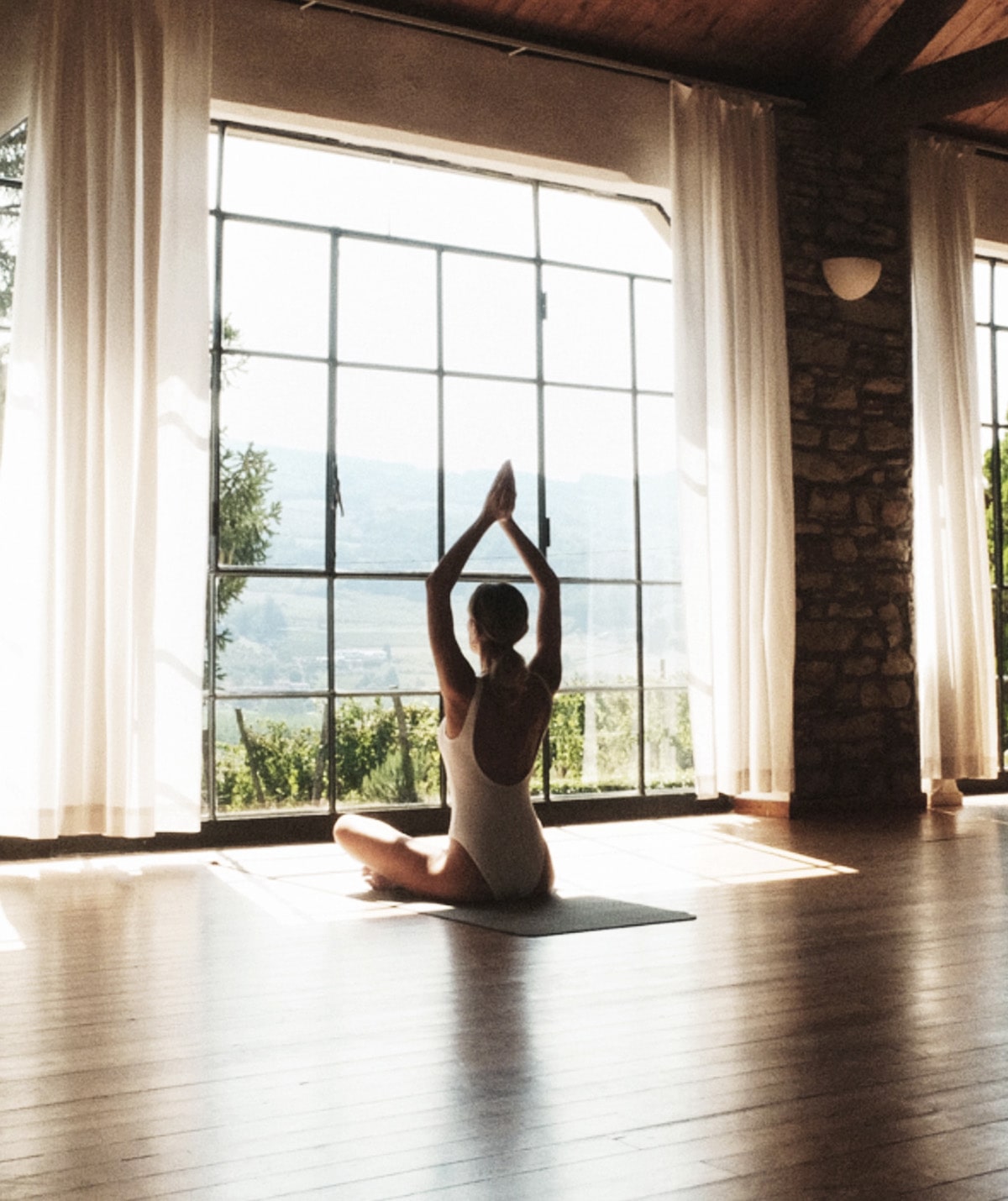 Relaxing environment
in the studio for a yoga class with panoramic views over the vines, or stay in the shade by the piazza with a good book and some jazz music. We also offer massages and other body treatments upon request. Lazy days at the Villa are undemanding – if you don't count choosing between our pasta dishes during dinner time.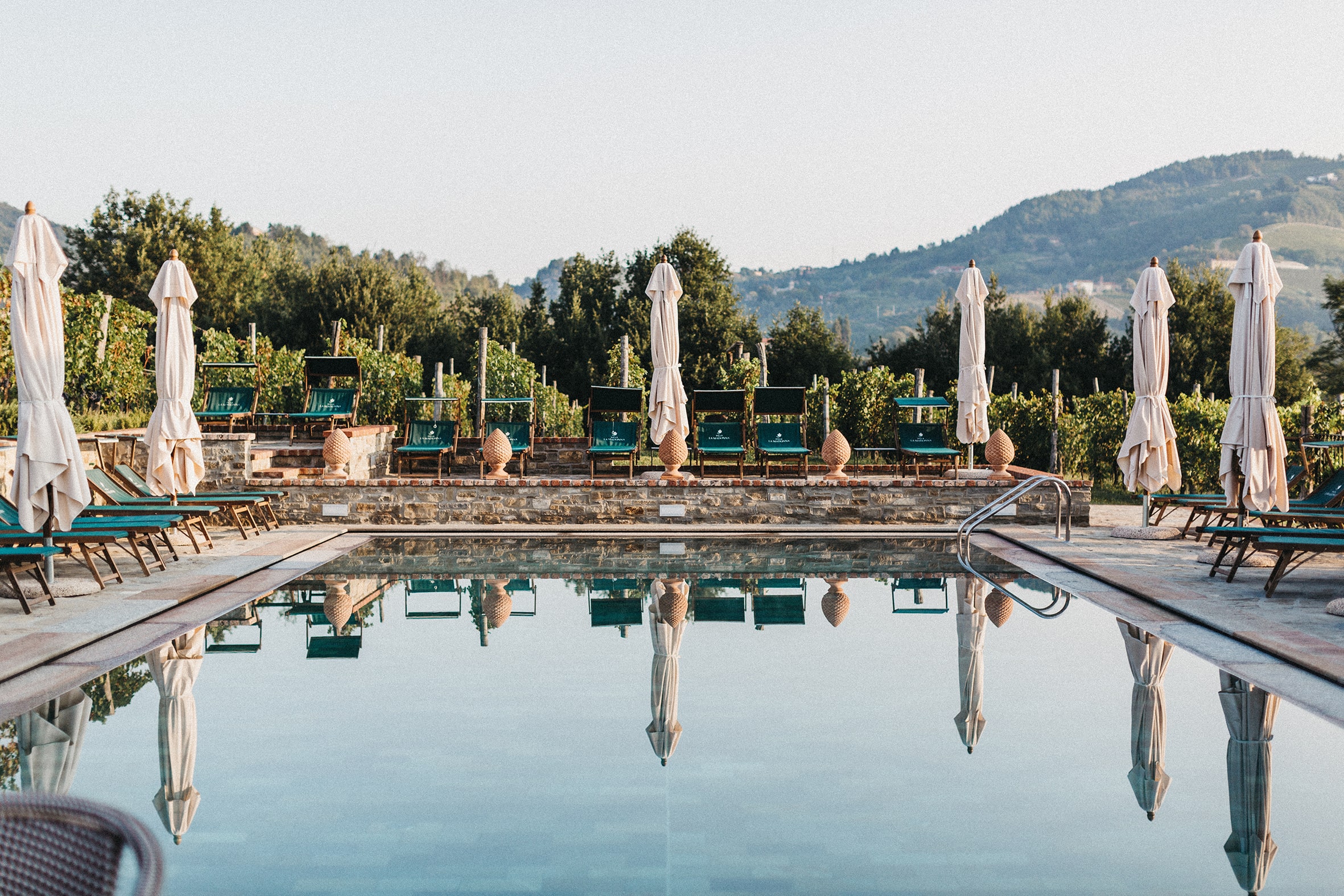 A great love story
The foundation upon which Villa La Madonna is built is not only food and wine, it's also love. Read about the love story that happened here 20 years ago and more in our book.