The wedding of your dreams, all Italian
A personal wedding
At Villa La Madonna we can offer you the Italian wedding of your dreams. Tie the knot with your true love overlooking the valley of Bormida, dine among the vines with friends and family, and dance the night away to Italo disco tunes on our piazza underneath the clear night sky. The weddings at Villa La Madonna are of course hand-sewn with the bridal couple and our amazing team at the Villa. And even though no wedding is like the other, the weddings at Villa La Madonna always turn out so personal and intimately beautiful.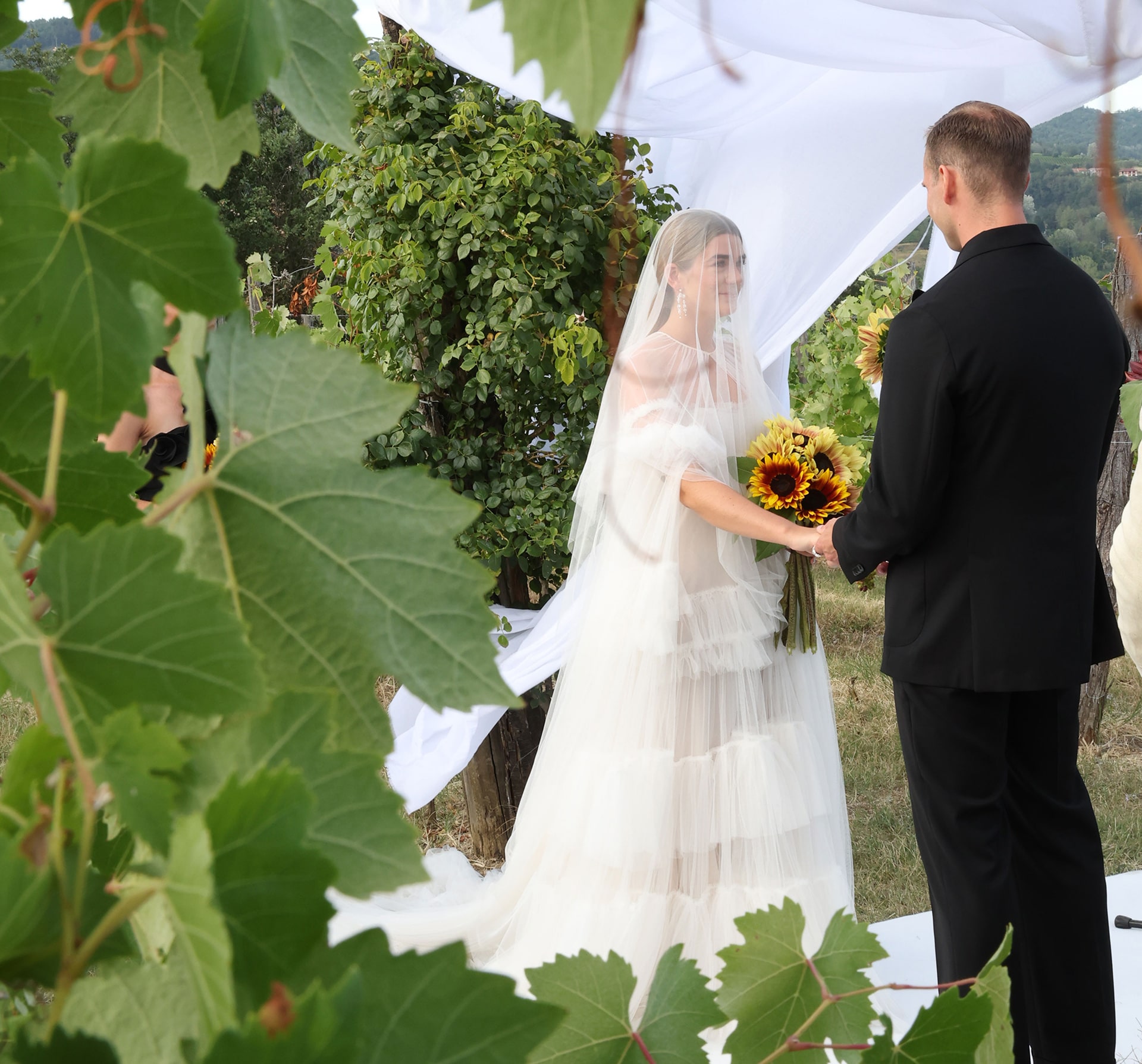 Wedding at Villa La Madonna
At the Villa, most bridal parties spend three days celebrating the wedding with family and friends. The day of arrival is perfect for the guests to get to know the villa, and calm their nerves with some rosé wine by the pool right after check-in at lunch. The night often continues with some socializing on the piazza, dinner, and why not a dance or two.
Day two is the big day. On the day of the wedding, the guests are welcomed to a big breakfast overlooking the valley and as the bridal couple gets ready for the ceremony. Post noon the guests are welcomed to the vines where we have set up seating rows and an arc with seasonal flowers or vines. Once the ceremony is done the dinner is held in the dining room or on the piazza where the night also ends with a party.
The wedding days come to an end day three with a tasteful brunch before it's time to check out and depart.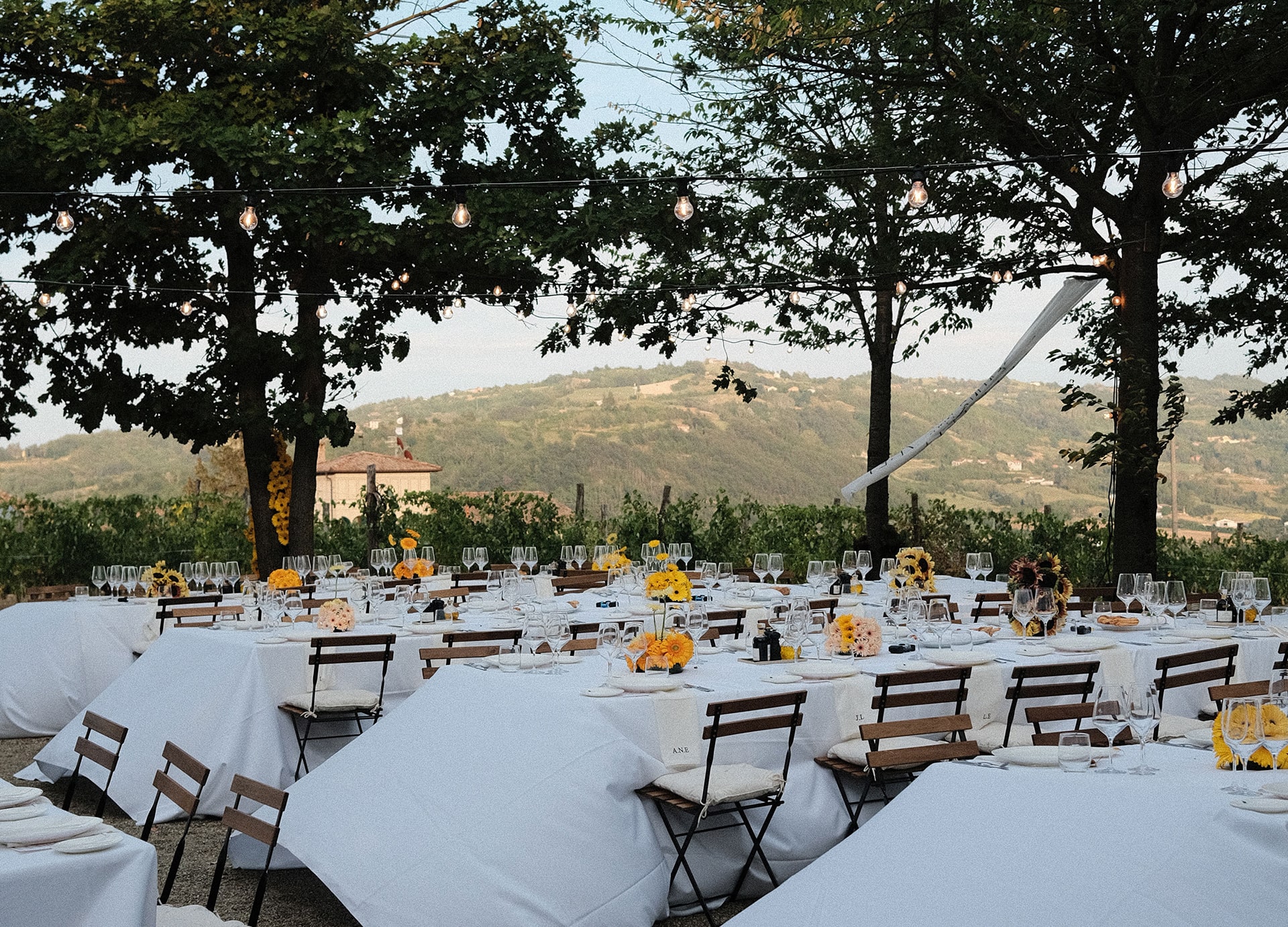 Exclusive
Please note that you have to book the entire hotel with all rooms when arranging a wedding party at the Villa. The rooms are then booked exclusively for you and your party during your entire stay.