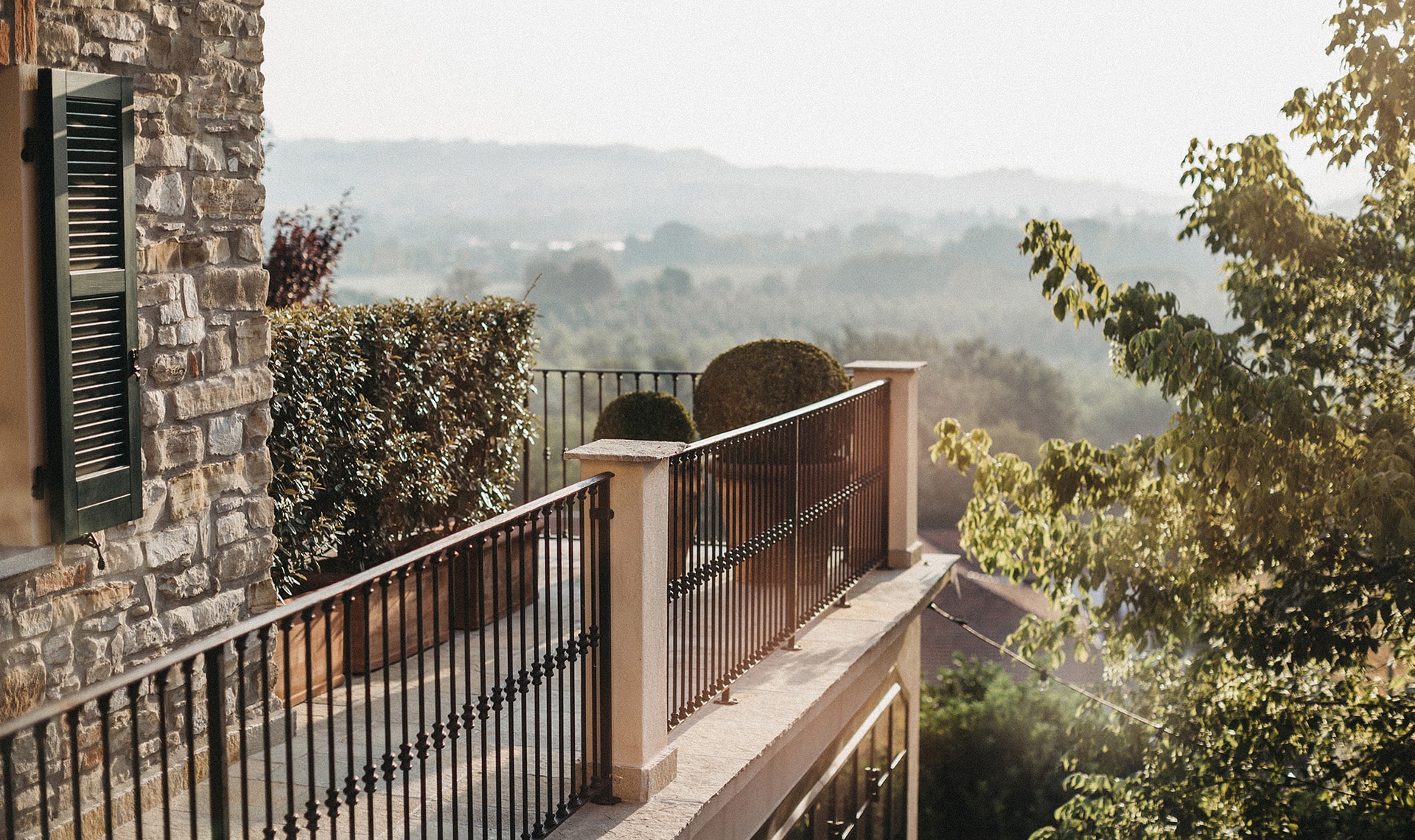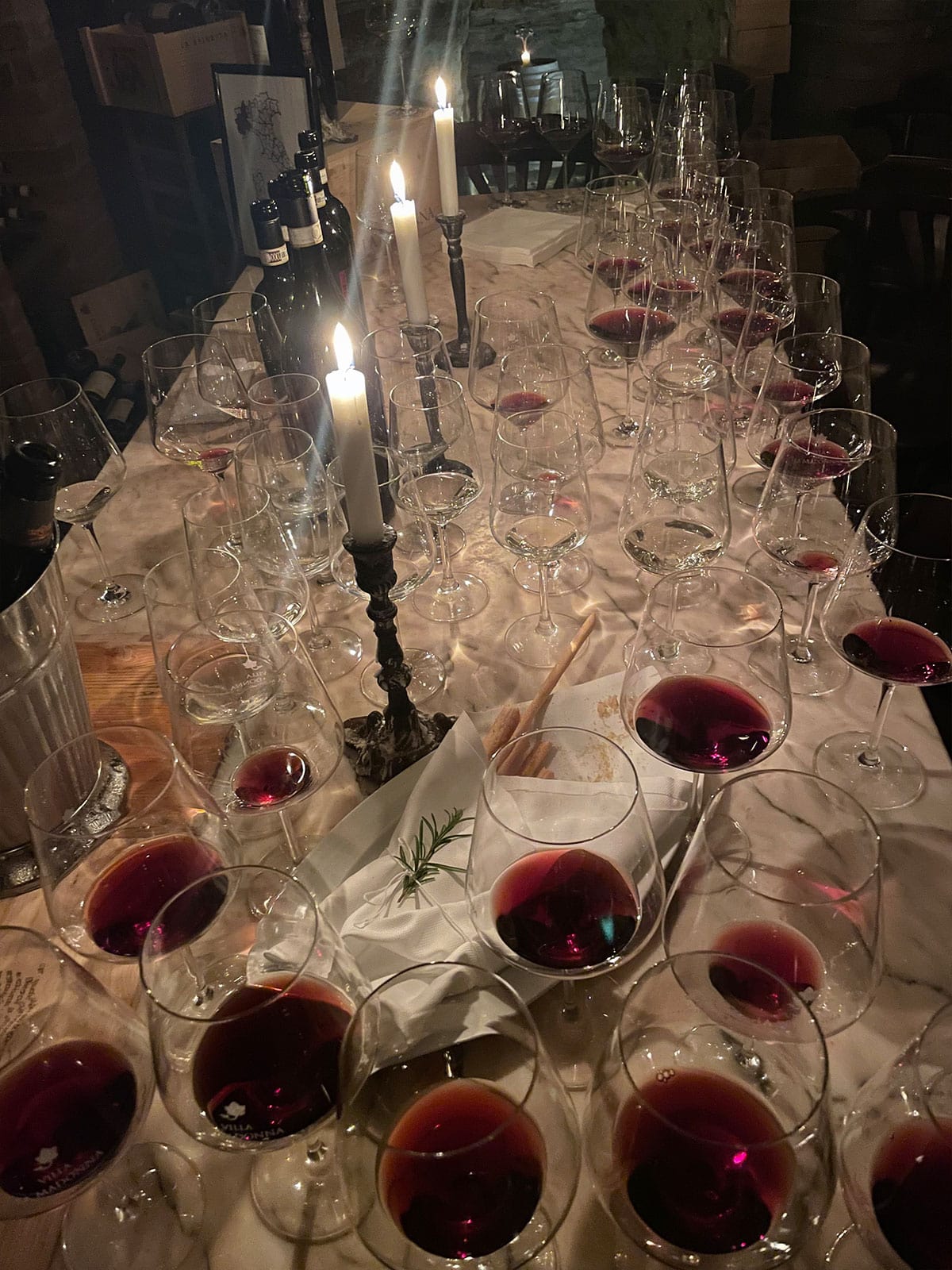 Wine tasting
In our wine cellar from the 17th century, we frequently arrange wine tastings before dinner time. In the cellar, you'll get a personal and close experience of the best wines the area has to offer. There are introduction tastings as well as our personal favorite –the Barolo master class. The great fun is of course tasting the different wines, but we take pride in enchanting storytelling to go with it, making the experience more graphic. If you wish, we can also arrange private tastings for you and your company.
An Introduction to Piemontese wine
This is the classic wine tasting we offer at Villa La Madonna. Hosted in our wine cellar from the 1600s and lit only by candlelight our sommeliers will share with you four typical Piemontese wines. The focus is as much on history and storytelling as it is on tasting. We typically taste one sparkling wine, one white, and two typical local reds including the king of all Italian wines, the Barolo. The experience lasts about one hour.
The Great Red Wines of Piemonte
In this tasting, also hosted in our wine cellar from the 1600s and lit only by candlelight, we focus only on delicious red wines from our region. Typically, we taste the traditional varietals of Dolcetto and Barbera followed by the even more sought-after wines of Barolo and Barbaresco.
The style of the tasting is informal with a focus on storytelling and questions are encouraged.
Barolo Master Class
In this wine tasting, we focus exclusively on Barolo wines. The style of the tasting is much more technical and the focus is broken down into three main concepts; a brief history of Barolo wine, the concept of single vineyard wines and why that is so important to Barolo, and finally the differences in terroir and production style that make individual Barolo wines so unique. This class host a minimum of 4 people and a maximum of 8.
Grape harvesting
The beginning of October marks the start of harvest season for us at Villa La Madonna. This is an amazing experience where you get to enjoy fall in Piemonte with everything that implies, learn more about our agriculture and of course, winemaking. We promise there will be wine drinking too. This is an exclusive package with very limited places including besides the harvest, a long lunch
among the rows of vines, cheese tasting, and towards the evening a traditional harvest dinner.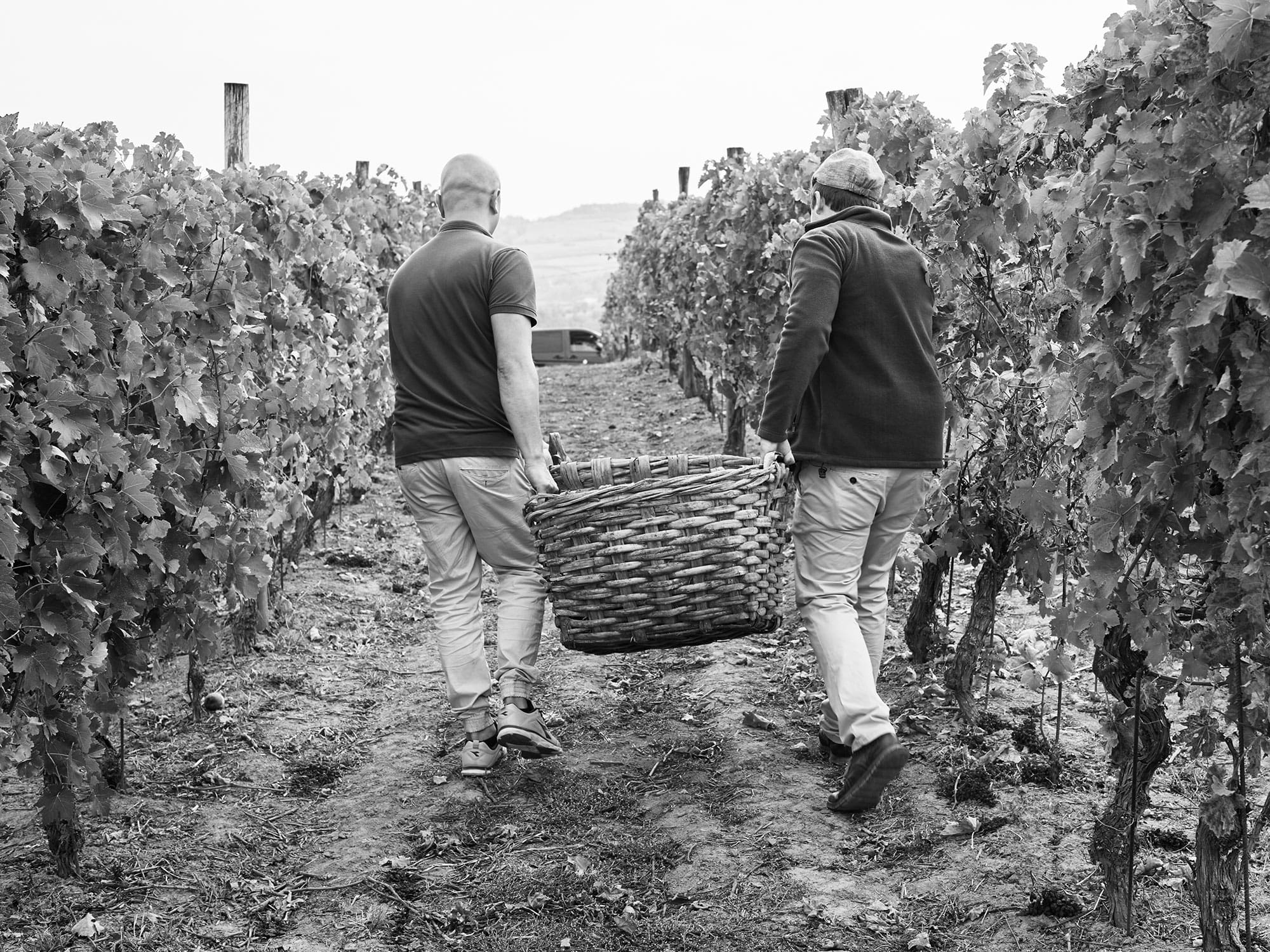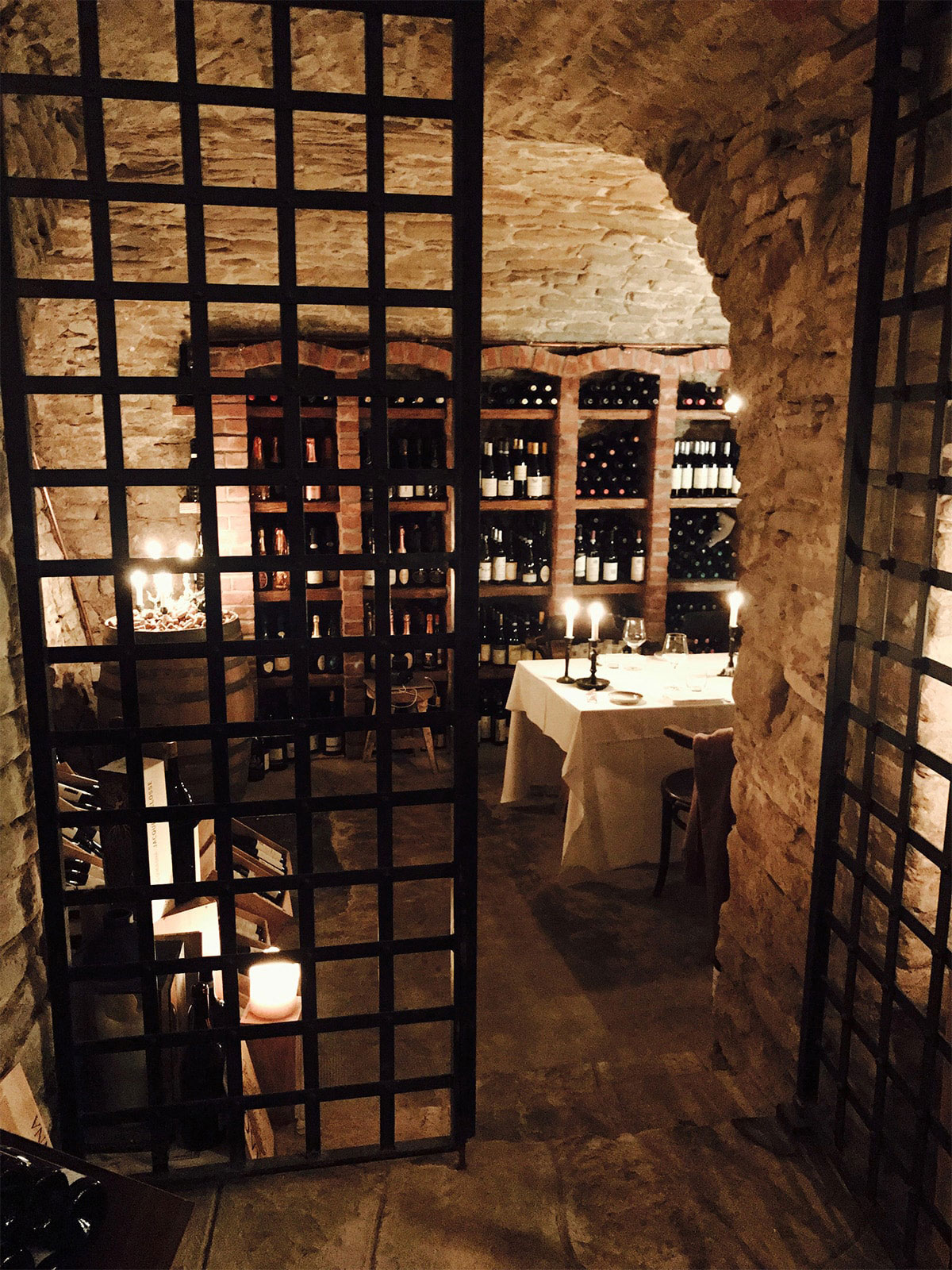 Private dinner in our wine cellar
Villa La Madonnas wine cellar was built in the 1600s and cellars like ours can be found all over Piemonte on UNESCO's world heritage list. In the cellar, we have created a wine cave with over 500 labels, even more, burning candles, and a big family-style marble table in the middle. Here you can enjoy a private candle-lit dinner among the bottles and get to hear a story or two from our sommelier about the rich area of Piemonte. This activity is suitable for a group up to 6
persons.
Lunch among the rows of vines
Enjoy a tasteful slow-food lunch with a curated menu and a selection of Villa La Madonna's own collection of wines. Dine with your loved ones with the vines and the Bormida Valley as a backdrop. True core memory in the making!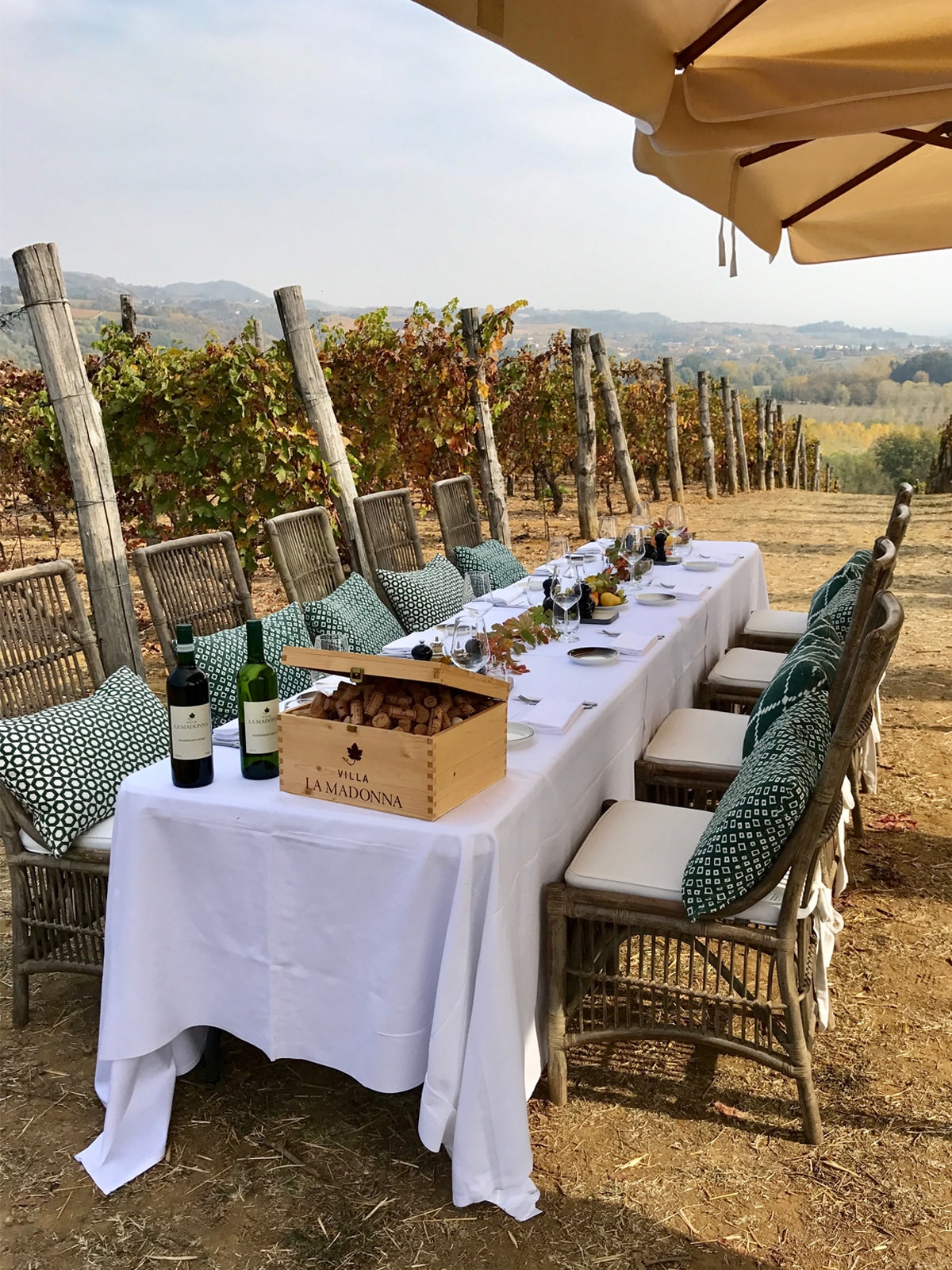 Picnic
If you take one step outside the Villa you will already be on a great hiking path with truly breathtaking vistas. For you to enjoy the Bormida valleys by foot or bike (just ask us, we got bikes!) we can prepare a picnic basket for you with only the best Italian delicacies selected by our Villa chef. If you wish, we can arrange both a trekking and cycling guide.
Truffle hunting
During the months of October and November, the whole area takes a break from the seasonal winemaking and repoints their sight from the vines to the ground. This is also known as the Alba truffle season. One of the world's most famous white truffles – one of the most exclusive delicacies in the world. During our truffle weekend, you'll get to experience all the greatest parts of this collective hunt. The leaves are shifting in red and yellow and the famous Piemontese fog creates almost a movie-like scenery. Together with our truffle hunters and their well-trained dogs, you get to come along on a truffle hunt, finishing off with a long lunch filled with wine, pasta – and hopefully white Alba truffles. See our exclusive truffle programs.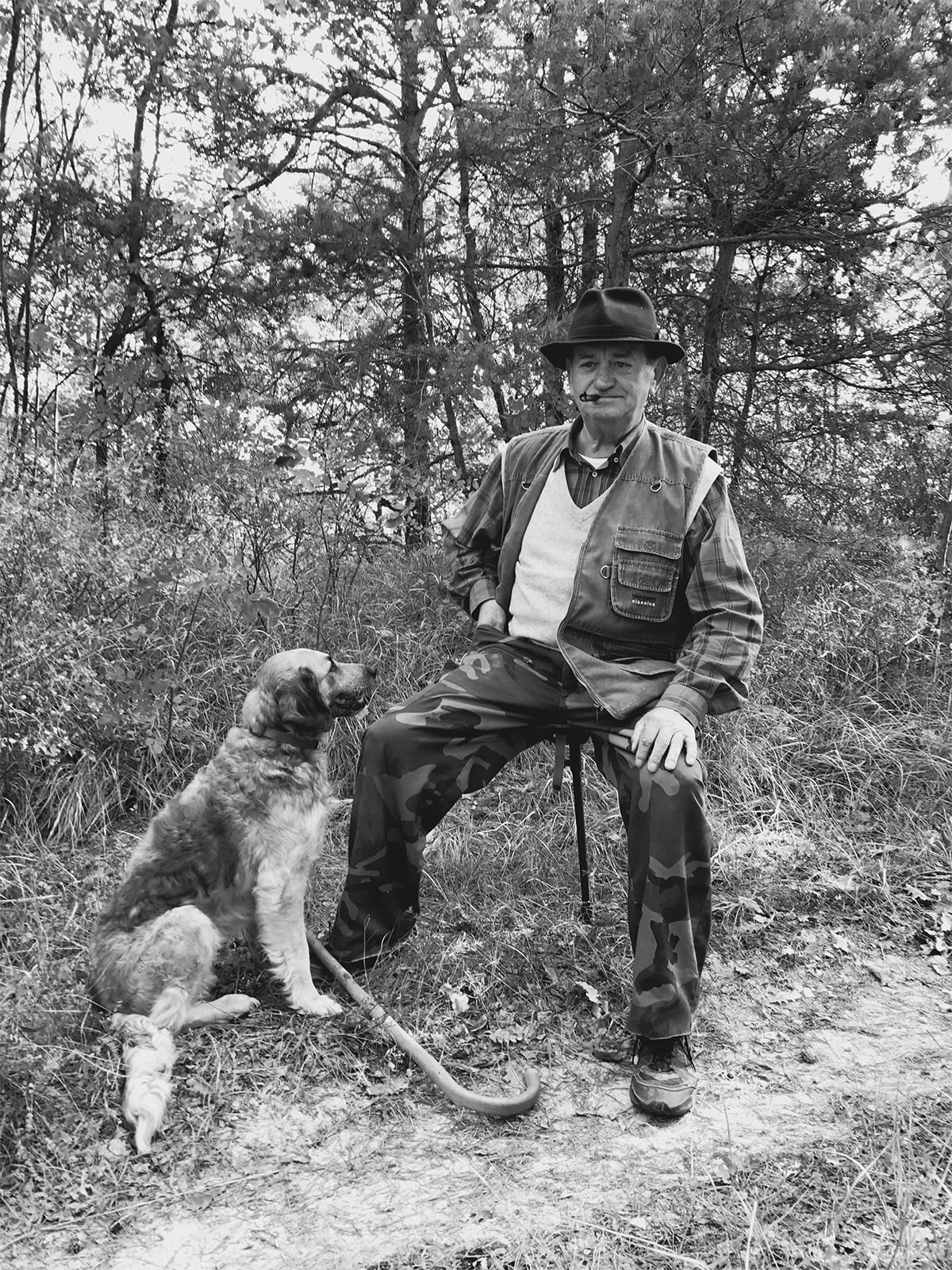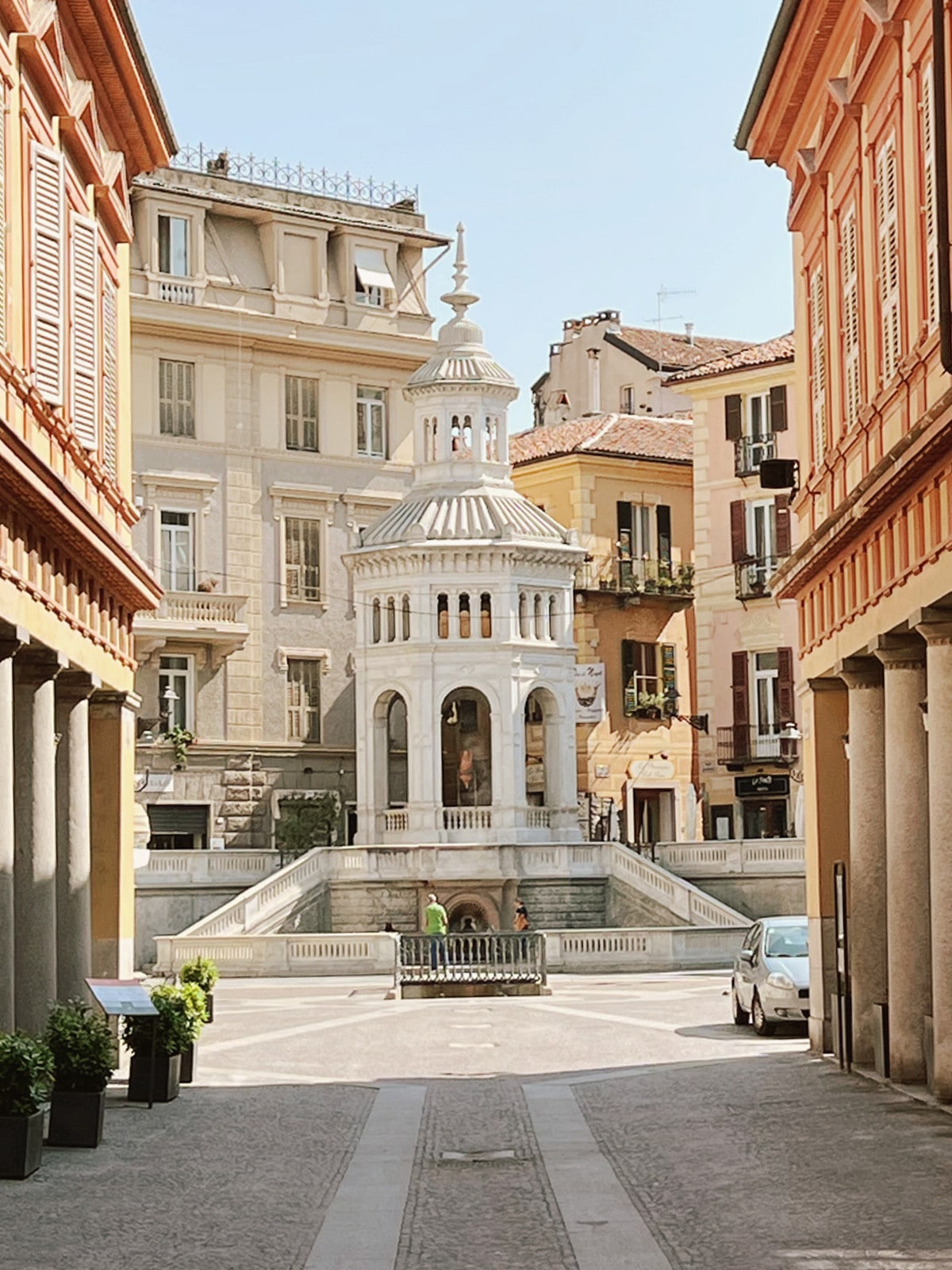 Acqui Terme
It does not take more than 15 minutes by car to get to our nearest town, Acqui Terme. This beautiful ancient Roman town has an exciting history and is known for its curative waters. In the middle of the town square, you will find a hot spring where people literary pilgrims to get a chance to benefit from the water's healing power. Here you will also find shops, bars, excellent restaurants and cafés, Acqui Terme has a really cozy atmosphere. If you do visit, we would like to
recommend the local wine bar La Curia. Go at aperitivo hour, we promise you won't be disappointed.
Cheese and wine tasting
The area around Villa La Madonna is not only known for wine and truffles but also for cheese. Here you will find many small cheese makers living and producing according to old traditional methods. At this event, you will get the chance to taste different locally produced cheeses and learn more about their unique histories. The famous Robiola cheese is one of them, most famous for winning the cheese Olympics (it's true, we never lie about cheese). Together with the cheese, you will taste suitable wines from the area.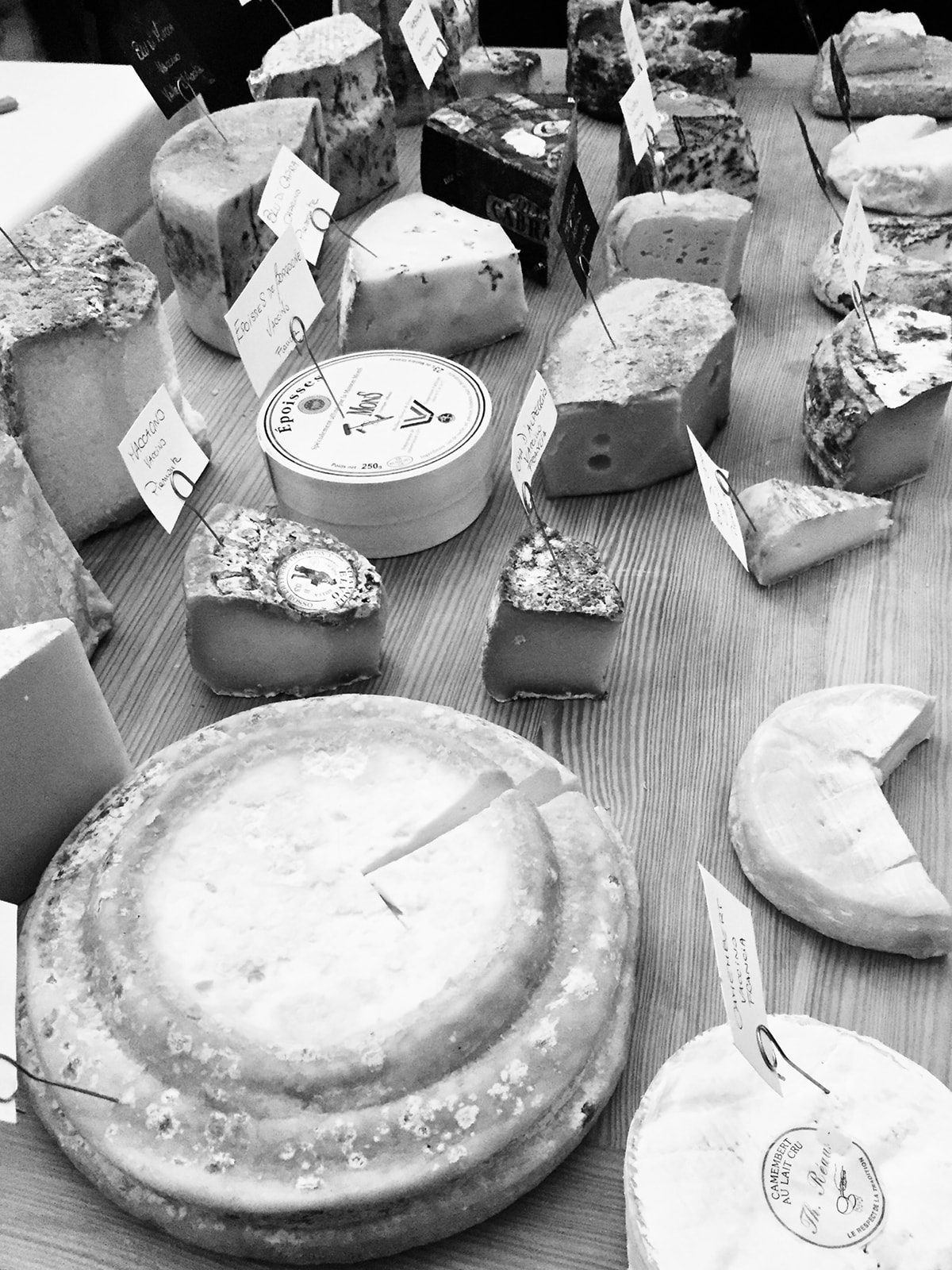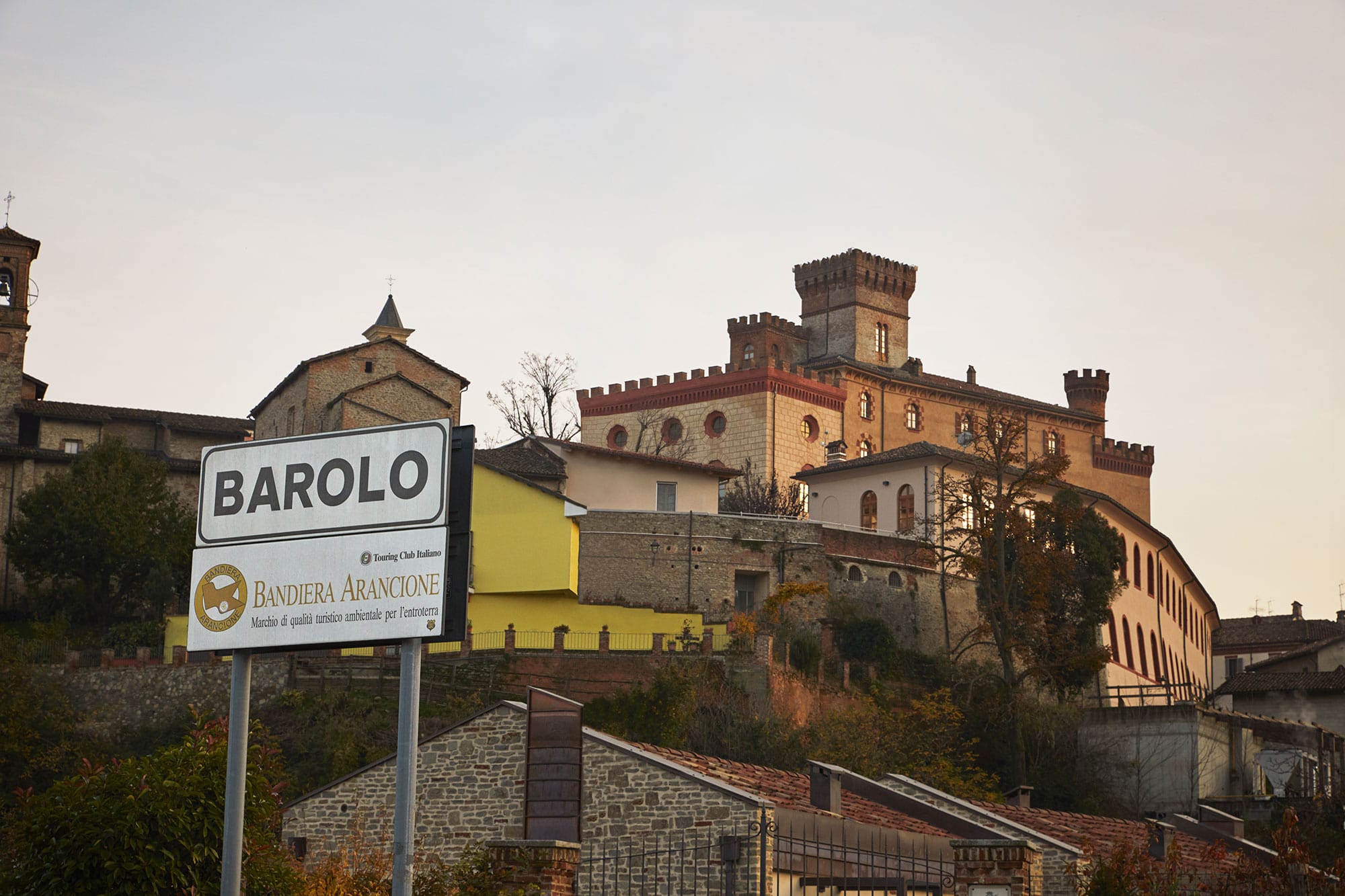 Visit famous BAROLO
Not far from Villa La Madonna is one of the world's most famous wine districts, Barolo. A district with only 200 producers, and was added to UNESCO's world heritage list in 2014. We can by demand arrange visits to both Barolo and other producers of Barbaresco, Barbera, Gavi, and Spumante with a guide for you to enjoy the wine and wonderful vistas.
Tractor tour to a vineyard
An appreciated excursion for the family or friend group is when our wine farmer Vittorio comes by and picks up your company with his tractor to take you to his rustic and traditional vineyard only 15 minutes away. There you'll get the chance to experience a true small-production vineyard and bottle your own wine. The tour includes snacks (obviously) and lasts for about 2-3 hours.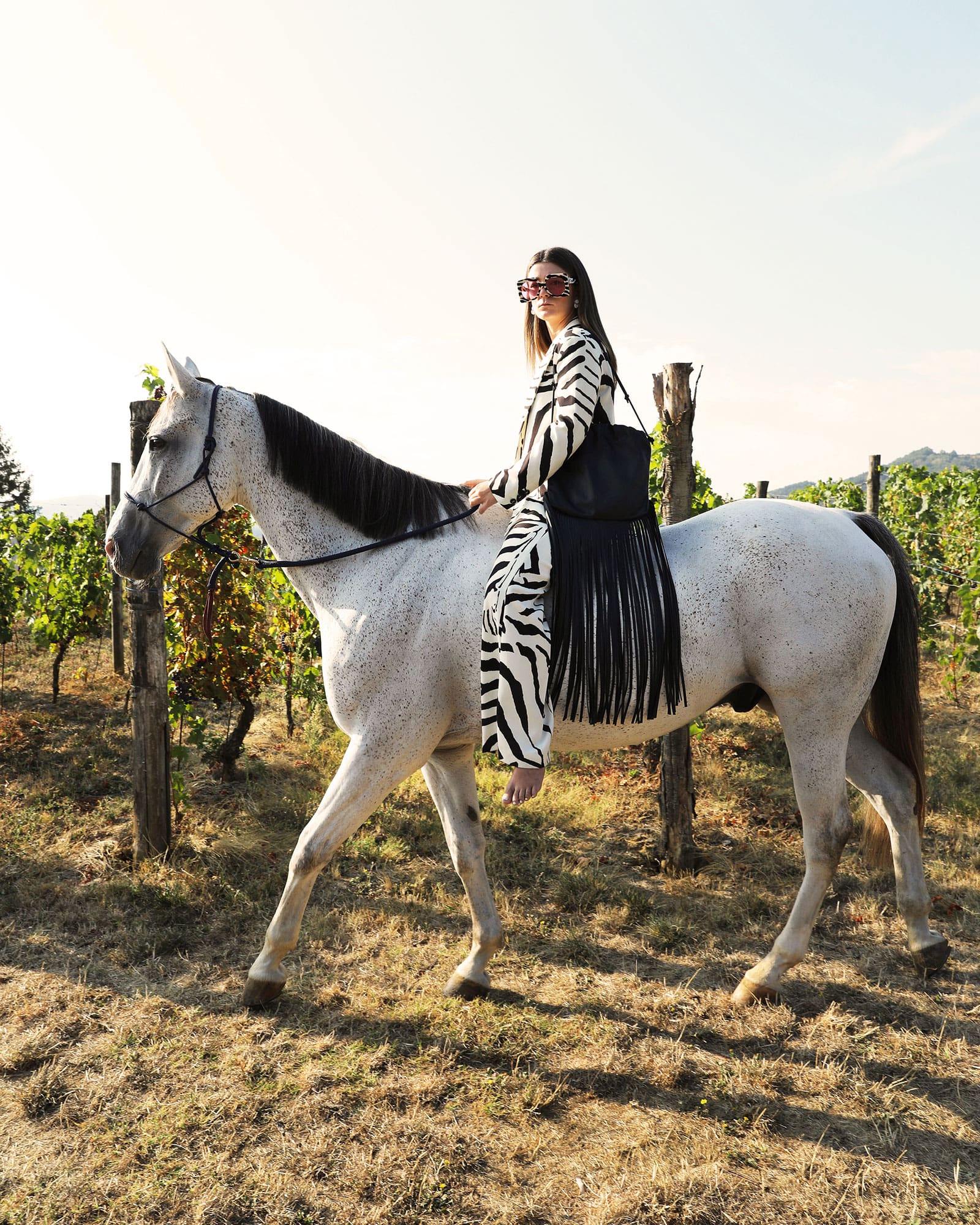 Horseback riding
Piemonte's magical nature is probably made to be seen from a horseback. We arrange riding tours located only 10 minutes away from Villa La Madonna where you ride through the beautiful nature together with an instructor. For this, we recommend long pants and low heeled shoes for obvious reasons. We would not call the tour advanced but some riding experience is definitely necessary.
Boules and table tennis
Right above the vines, Villa La Madonna has a much-appreciated boule and table tennis arena. We call it arena because of the competitive instinct people seem to catch when entering the gravel yard between the shading trees. Ask for raquet and boules balls.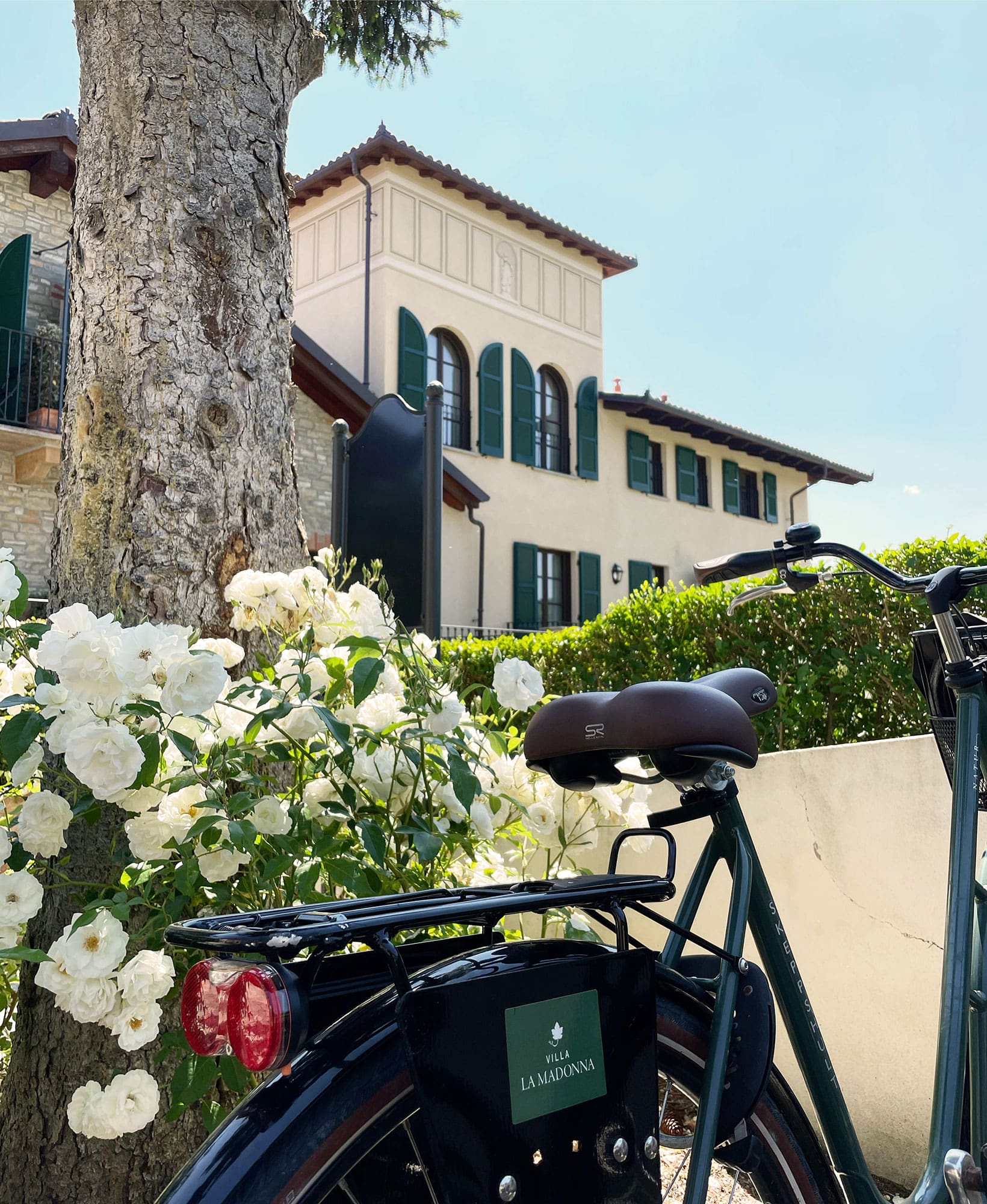 Cycling
Explore the Piemonte landscape by bike for a feeling of complete freedom. You can borrow one of our eight bikes and cycle between the vine fields surrounding Villa La Madonna or why not take a trip down to the small town of Monastero Bormida for a quick espresso at the local bar? Professional mountain bike tours as well as electric bike rentals can be arranged with or without a guide.
Mountain bike
The woods surrounding Villa La Madonna are perfect for mountain bike rides. We have professional mountain bikes to rent and if you wish for a guided tour we can help arrange that based on your needs.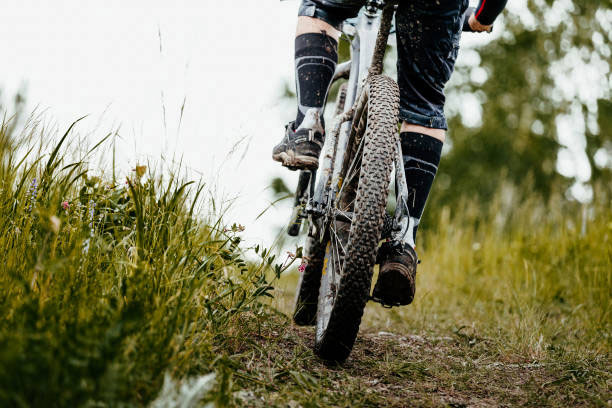 Golf
About an hour away by car from Villa La Madonna, you will find several amazing golf courses. Both the 18 and 36-hole courses are surrounded by hills of vines. Contact us for more information.
Truffle market in Alba
During October and November, the truffle market in Alba is well worth a visit. The white Alba truffle is one of the most exclusive truffles in the world and its fanbase lives worldwide. This is something we recommend to everyone visiting Piemonte at that time of the year.
White truffle together with a glass of Barolo is something everyone should experience at least once in their lives.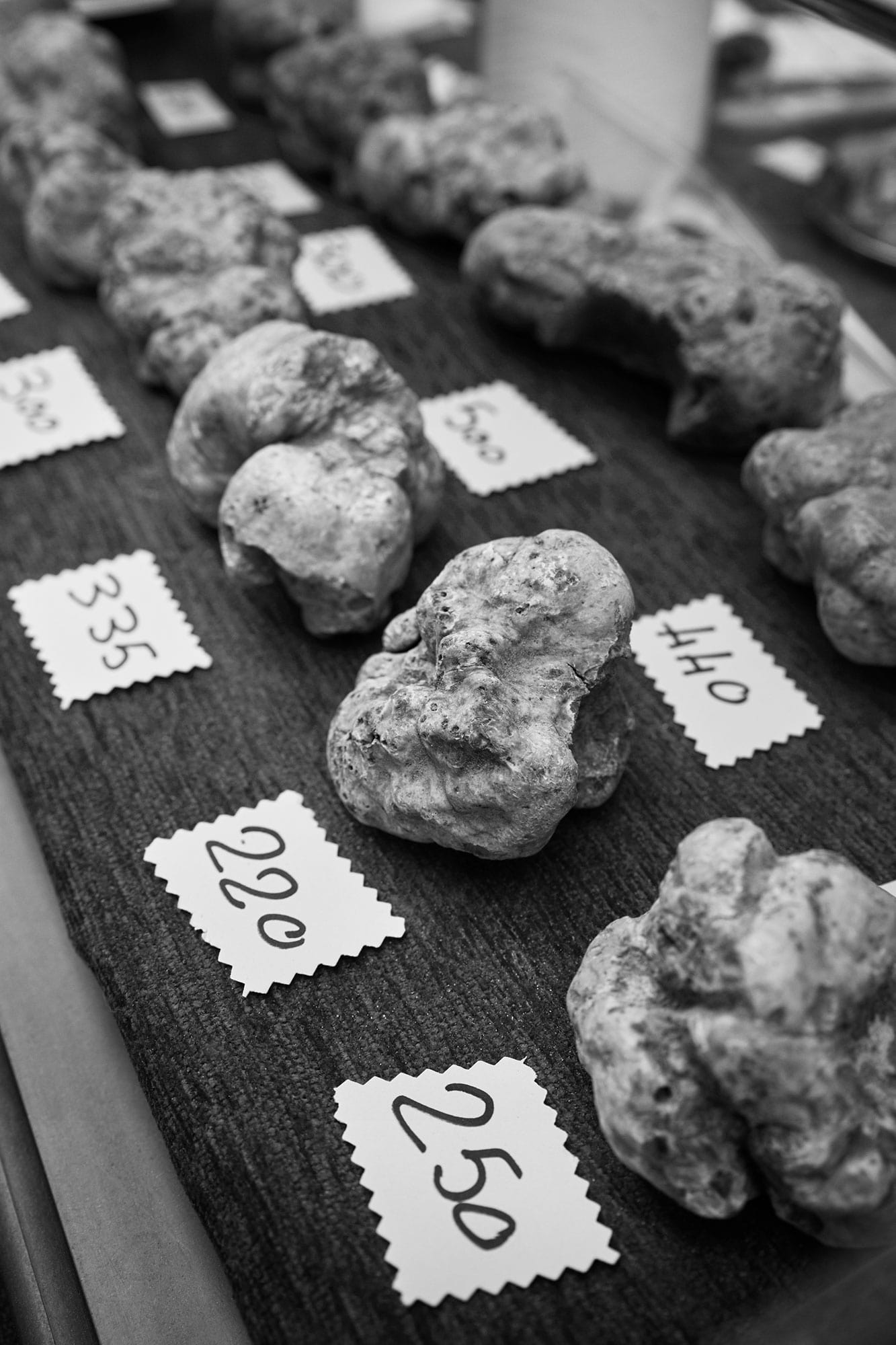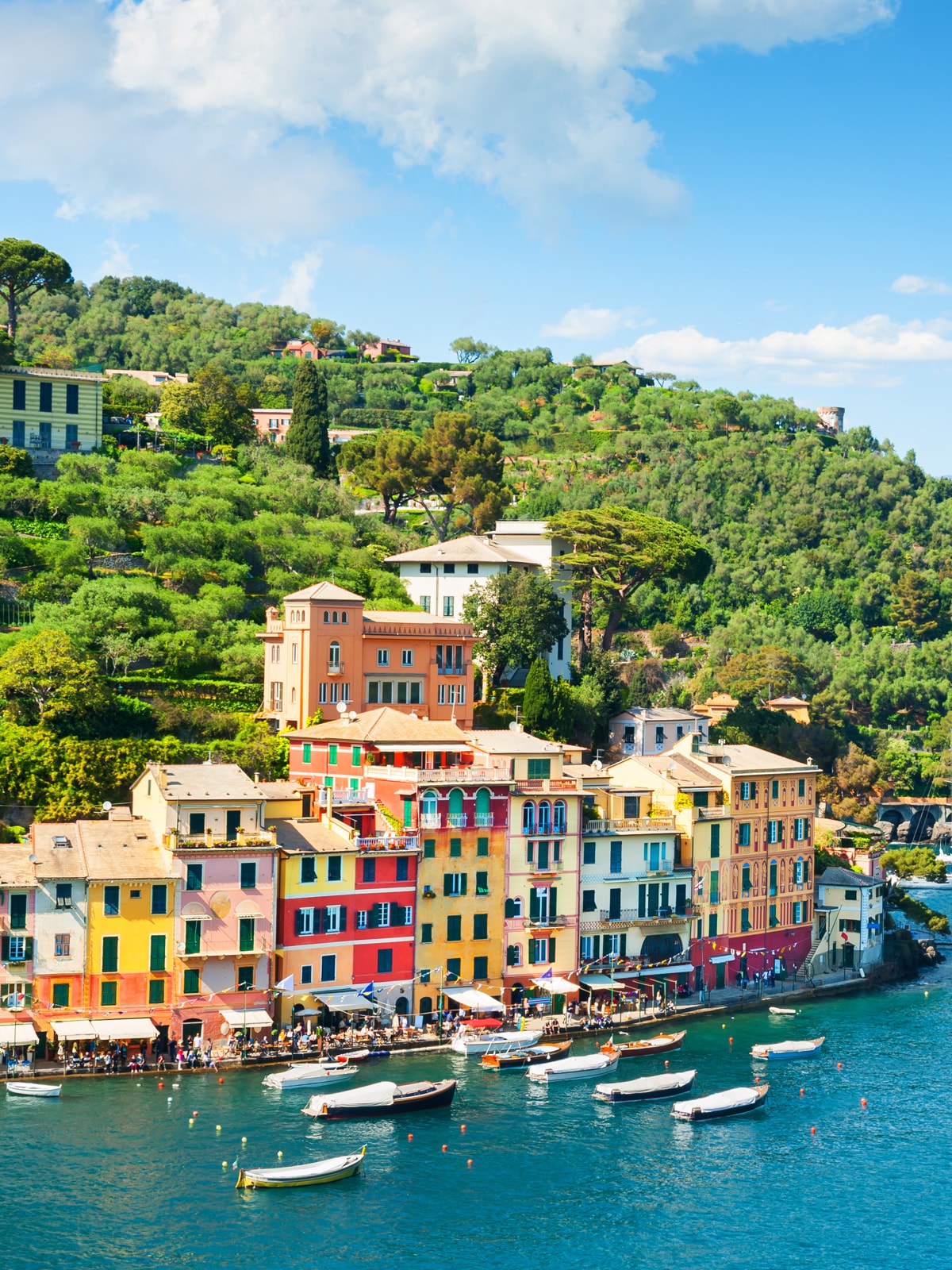 The Mediterranean
Forget about the Riviera, the Ligurian coast is the most beautiful coastline in southern Europe. At a comfortable distance by car from Villa La Madonna you will reach the coast towns Portofino, Rapallo, Santa Margherita, and Alassio to name a few. There you can enjoy stunning views and food, rent boats to take you around the coastline, and find exciting shopping.
Trekking
The areas around the Villa have several tracks to explore for the one who feels called. No matter the trekking distance we assure you, the vistas will not disappoint. But if you really want to maximize your experience we offer private tours with a guide to take you around the area. Don't forget to let us know a day in advance so we can prepare a picnic for you to bring along. If you hike in a large group we can come and arrange a larger picnic at your resting point.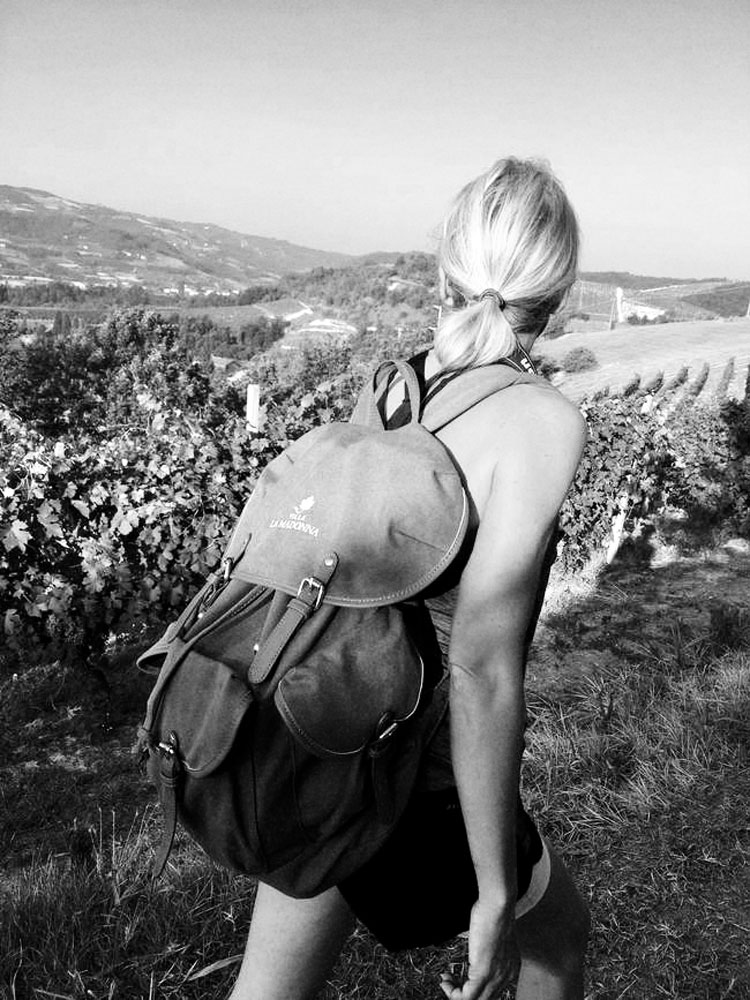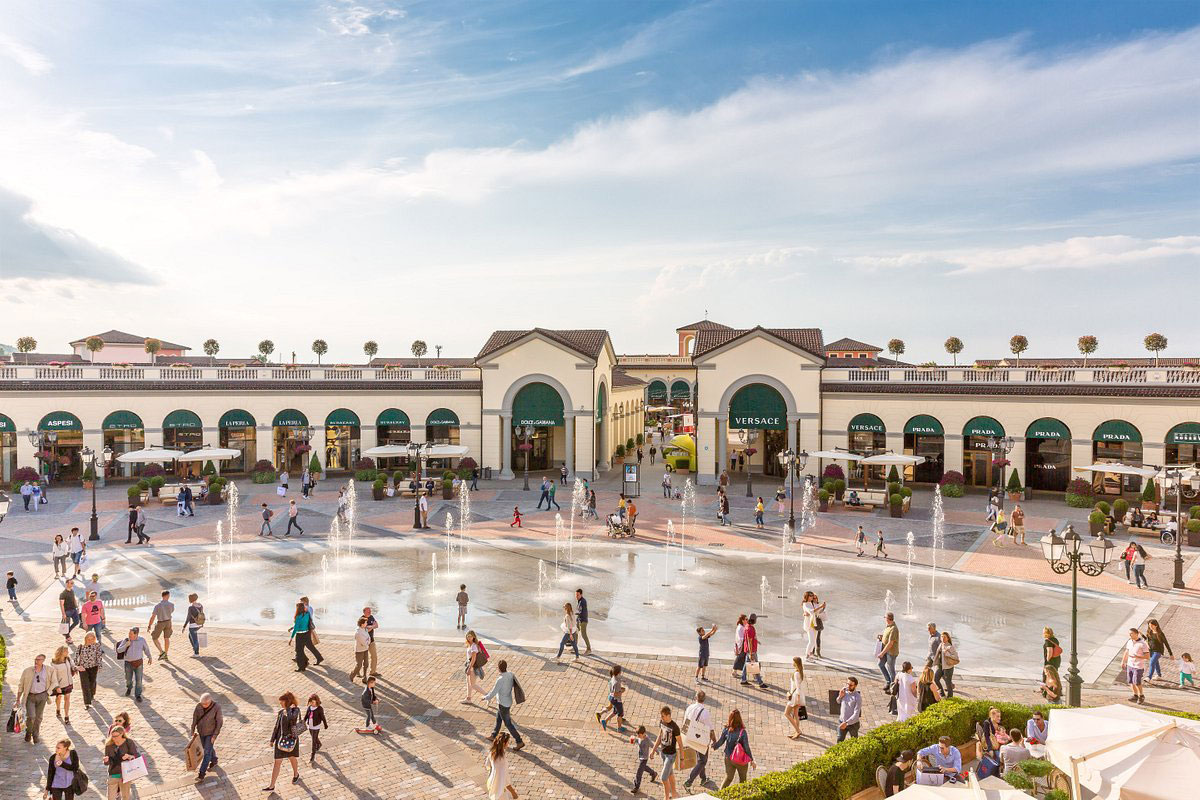 Serravalle Designer Outlet
Visit one of Italy's largest designer outlets with just over 230 stores and brands. Imagine Milan but with 50% off. Here you can find typically Italian designers like Gucci, Prada, Valentino, Dolce & Gabbana as well as Celine, Saint Laurent, Balenciaga, Ralph Lauren, and Adidas to name a few. The outlet is located in Serravalle Scrivia, 60 km and about an hour drive from Villa La Madonna.
Private tours
Do you have somewhere you are just dying to go? We are happy to arrange tours, both private and personalized to wineries or local points of interest with private drivers and guides. For example, take a guided tour of a Barolo winery or visit the medieval tower of Roccaveranno.