Warm and personal, effortlessly elegant and charming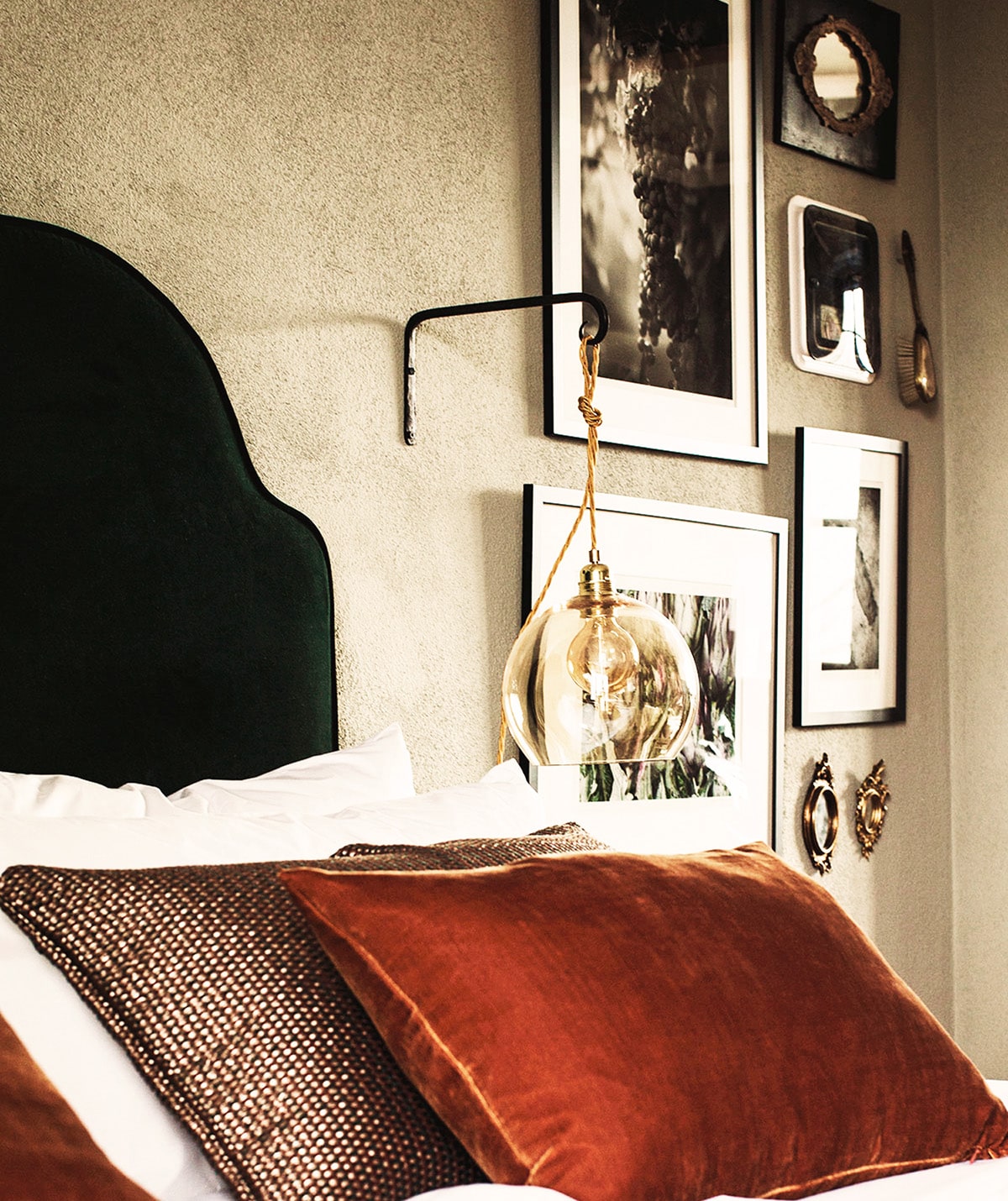 Unique and personal rooms
The hotel has 18 rooms, all individually decorated and designed with their own identity and style. All rooms have their own balcony or terrace with breathtaking views over the vineyard, garden, or Bormida Valley. Located in the Italian countryside, Villa La Madonna is the perfect place to enjoy quiet luxury living and slow food. In the picturesque village of Monastero Bormida, we also offer an option to stay in our Village Apartment. This charming apartment of course keeps the line of Villa La Madonna and has a balcony over the village piazza right by the old monastery.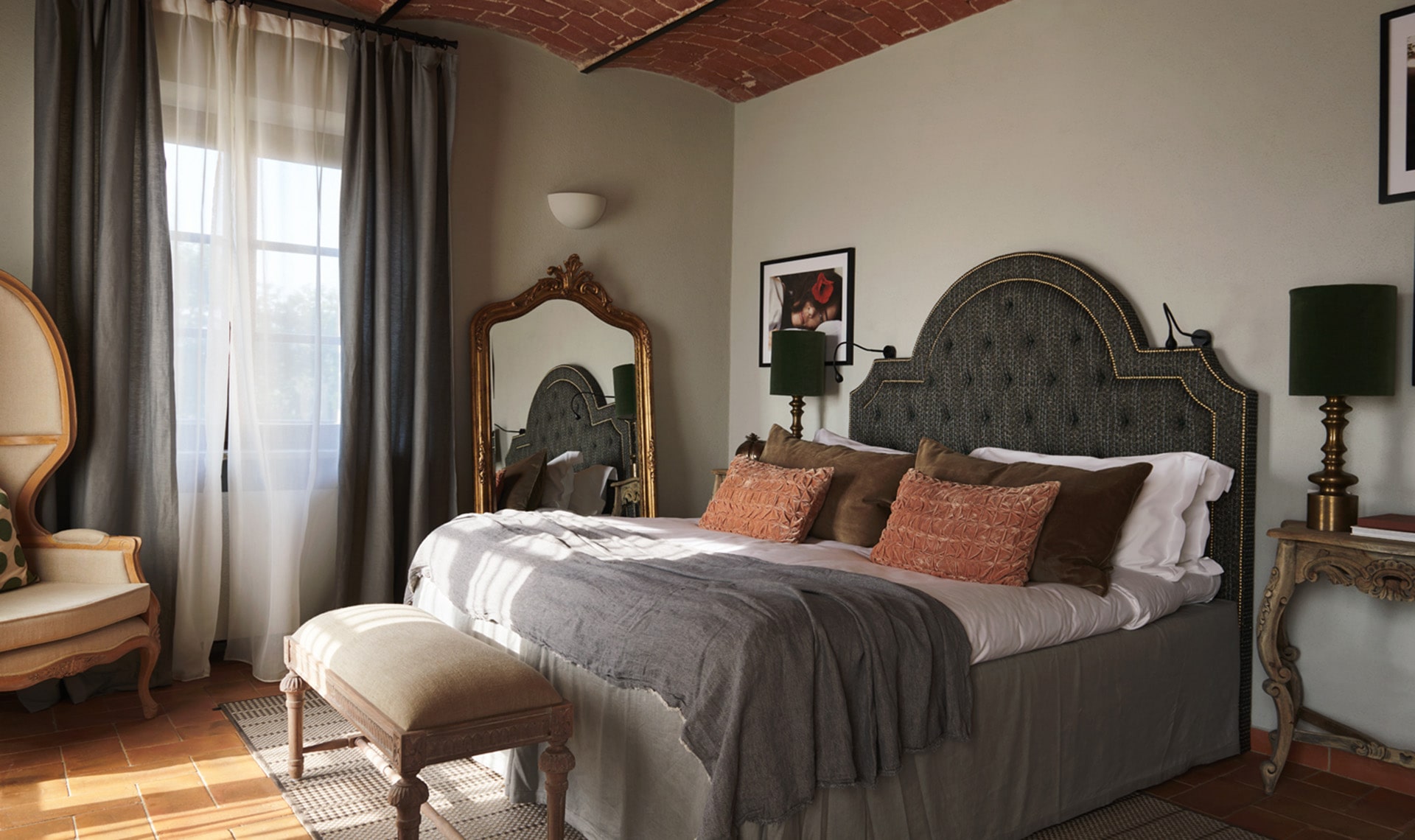 Inspiring and inviting
The feeling of the rooms is effortlessly elegant, with a warm personal touch. The floors are original stone from the area and the colors go in green, dusty pink, and brown, all go in line with the Piemonte nature. The art in every room is unique and captured at Villa La Madonna by photographer Annica Eklund.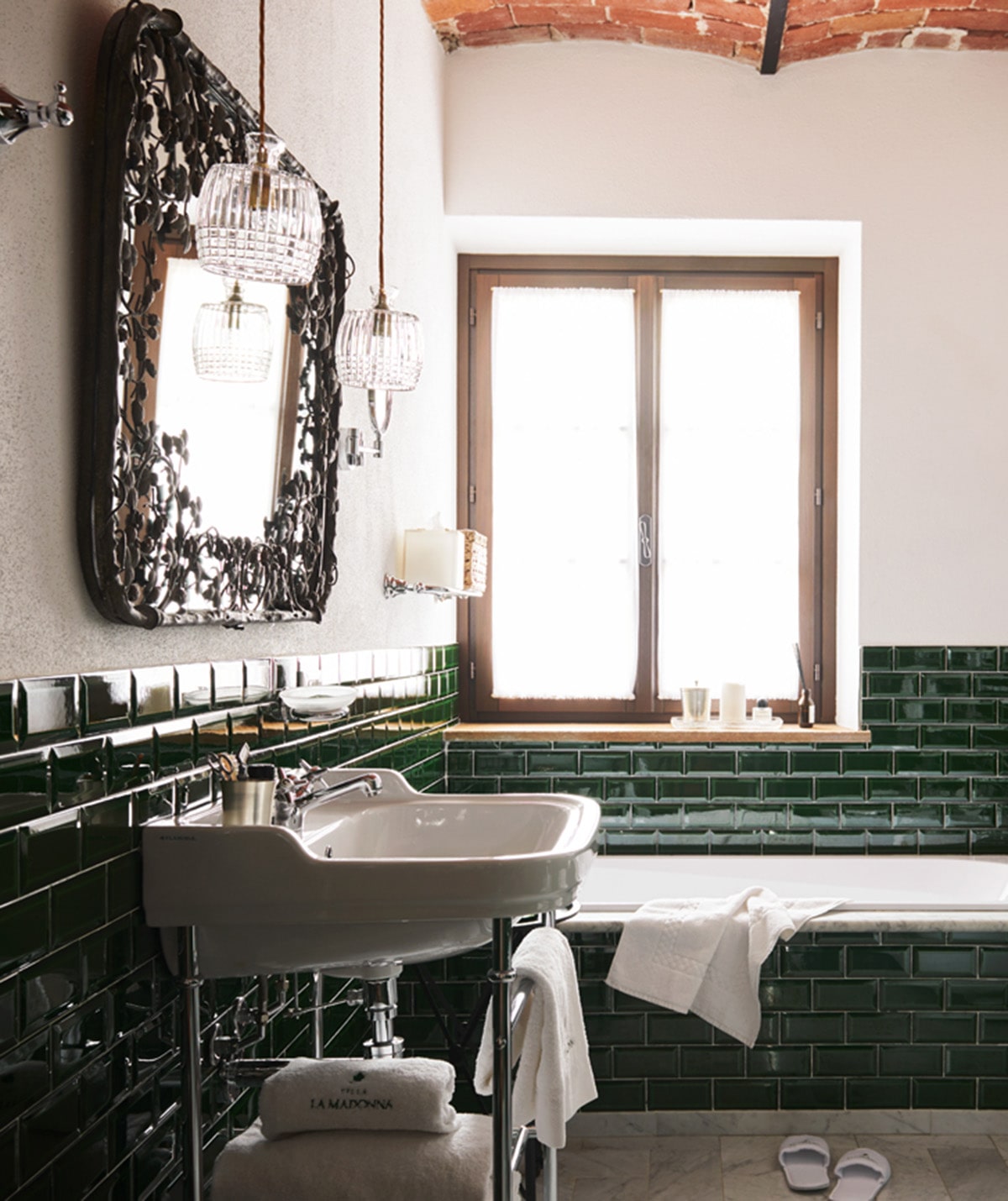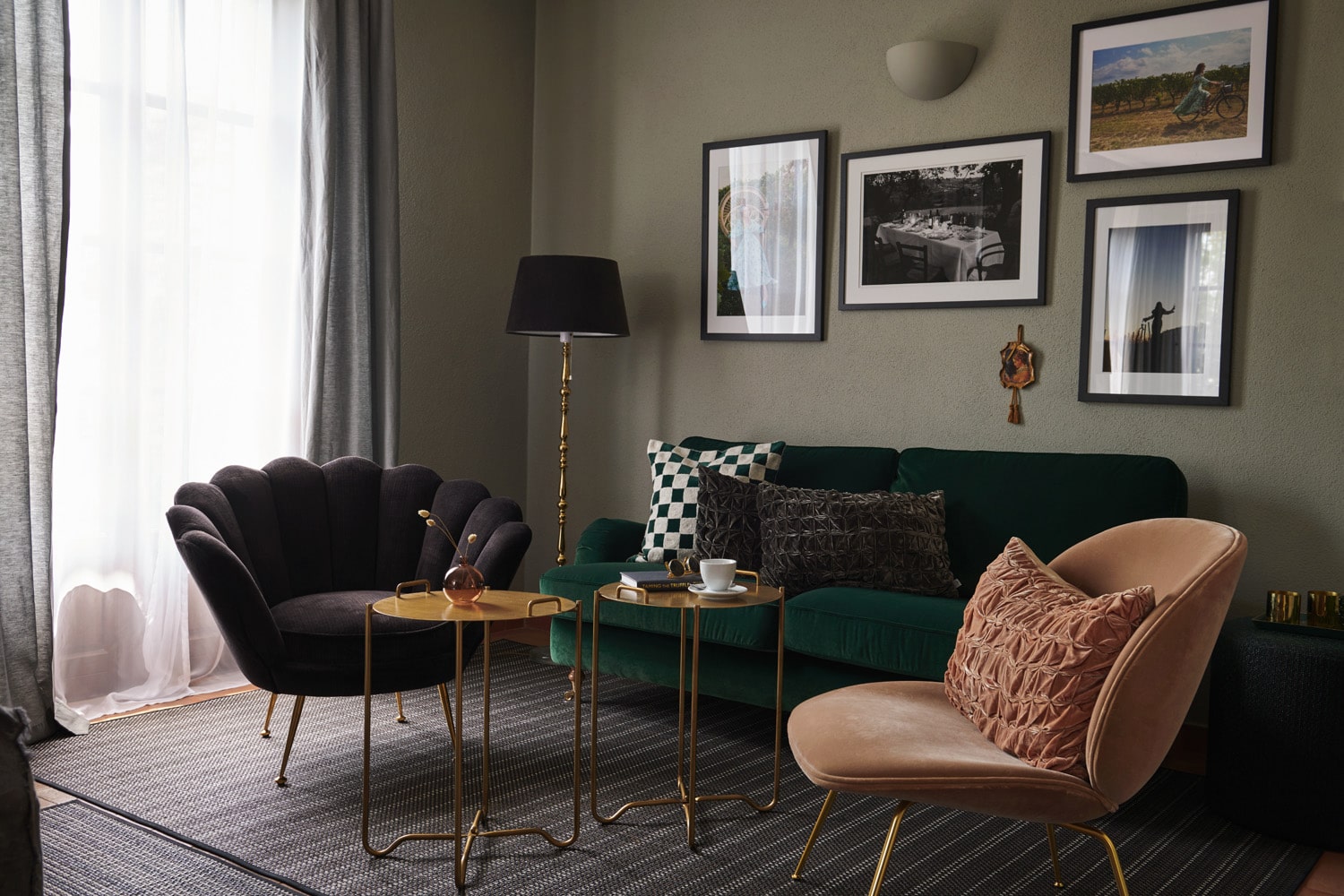 18 rooms with 36 beds. All Swedish high-quality beds from Hästens.
5 family rooms (2 have a connecting door to the room next to it). All family rooms have space for 1 extra bed
Free access to WiFi in the whole hotel.
All rooms have a balcony or a terrace.
Air-conditioning in all rooms.
Hair-dryer, shampoos, conditioners, soap, bathroom items, umbrellas, robes, pool towels and slippers are some of the things found in all the rooms.
Good to know: the pool is available when the hotel is open. Please notice that the pool is not heated and can be cool early and late in the season.
No TV or telephone in the rooms (no need for it, just look out the window).